SEASON 10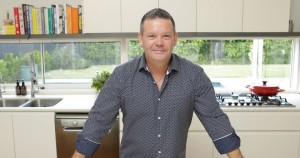 Gary trained at The Connaught and Le Souffle in London before moving to Melbourne in 1991. He has headed the kitchen in some of Melbourne's most prominent restaurants including Browns, Burnham Beeches Country House and Hotel Sofitel before opening the award-winning Fenix in 2000 and later selling it to the Leonda By The Yarra group in 2013. He currently co-owns The Boathouse, in Melbourne.
Mehigan was one of the judges on Network 10's MasterChef Australia.
Mehigan also co-hosts two shows on Australia's LifeStyle Food channel, Good Chef, Bad Chef and Boy's Weekend and appeared at the 2011 Good Food & Wine Show.
In July 2015, Mehigan began a new TV series called 'Far Flung with Gary Mehigan' where he travelled to various countries in Asia such as India, Vietnam, Laos, China and South Korea to learn local cooking techniques and recipes, which he uses as inspiration for a recipe he demonstrates at the end of each episode.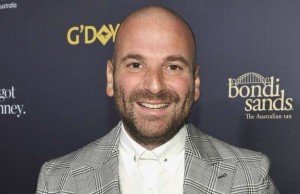 George is an Australian chef and restaurateur of Greek heritage. Calombaris was one of the judges of the Network 10 series MasterChef Australia.[2] Prior to his role on MasterChef Australia, Calombaris appeared regularly on the daytime Network Ten cooking show Ready Steady Cook.
He owns several restaurants in Melbourne. His flagship restaurant, The Press Club, was awarded The Age Good Food Guide "Best New Restaurant 2008″ with Calombaris named "Chef of the Year 2008″. Calombaris draws on his Greek, Cypriot and Italian heritage for inspiration.
He also entered the Bocuse d'Or culinary grand prix in Lyon, France, when he was 23-years-old, and finished in 16th position.
He spent two years working at Reserve, in Melbourne's Federation Square where, at the age of 24, he won Young Chef of the Year, Best New Restaurant and two chef's hats in The Age Good Food Guide. In 2004, the Global Food and Wine Magazine voted him as one of the Top 40 chefs of influence in the world. In 2006, Calombaris opened his own restaurant in Melbourne, The Press Club designed by renowned restaurant architects Mills Gorman. In 2008, he opened two other restaurants in Melbourne, Maha Bar and Grill (with chef Shane Delia) and Hellenic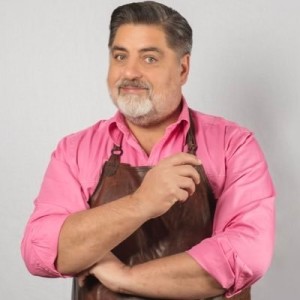 Matt is an English-born food critic, food journalist, recipe writer, and television personality. He is best known for his role as a judge on Network Ten's MasterChef Australia and his weekly national food column appears in NewsCorp's metro newspapers, with a combined reach of over 2.9 million Australians each week.
It runs in Stellar magazine every Sunday and in The Adelaide Advertiser. He is also a senior editor for Delicious and Taste magazines.
Matt is also well known in Australia as a judge and co-host of MasterChef Australia as well as on Celebrity MasterChef, Junior MasterChef, MasterChef Allstars and MasterChef: The Professionals. He is also the author of four best-selling cookbooks.
---
---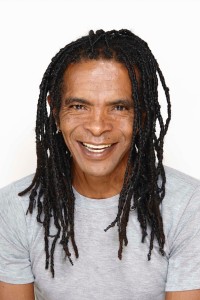 Soli Philander is one of South Africa's top and most versatile performers. This seasoned broadcaster is also an award-winning actor, television presenter, director, comedian, playwright, columnist and motivational speaker. Born and bred in Elsies River, Soli's roots are firmly planted in the Cape. After matriculating from John Ramsay Secondary School in Bishop Lavis, he says he "fell into acting" after accompanying a friend to an audition. Since then he has performed around South Africa in all the key theatres. He has also performed internationally in Sweden, The Netherlands, America, the UK, Swaziland and Namibia.
This versatile performer is undoubtedly one of our countries top entertainers, more often than not using his distinctly unique brand of Cape Coloured humour.
Multi-award winning performer, Soli Philander has featured in South Africa's entertainment and media industry for more than 20 years.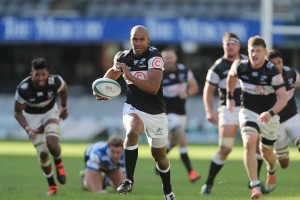 World Cup winning Springbok and Cell C Sharks wing/centre, Jon-Paul Pietersen was born on the 12th July 1986 in Stellenbosch.
He made his debut for The Sharks in 2005 and his Springbok debut in 2006. JP is a Super Rugby centurion for The Sharks and has 70 Test Caps for South Africa to his name.
In 2007, at 21 years of age, he represented South Africa at the Rugby World Cup in France and played an integral role in the Super Rugby Final.
With his calm nature and wonderful personality he remains a legend of South African Rugby and a wonderful role-model for young players and kids.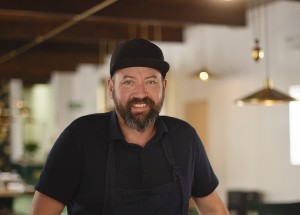 Celebrated South African Chef, Bertus Basson, has a food philosophy rooted in traditional South African food culture with a modern outlook.
As a chef extraordinaire, Bertus advocates believing in what you do, as well as having faith and confidence in your produce. His commitment to great food made with fresh, local ingredients, and an acute attention to detail is the key to the culinary success for which he is highly regarded.
His love for local produce is compelling and inspiring to say the least.
Bertus is famed for the remarkable success of Overture, which he established as chef and owner in 2007.
The picturesque wine lands restaurant has been awarded prestigious accolades from the Eat Out guide and Rossouw's Restaurant guide . With his indefatigable entrepreneurial personality Bertus has expanded his food empire which now includes Spek & Bone, De Vrije Burger and Eike in Stellenbosch.
His emergence into media and television as a host and judge on The Ultimate Braai Master, Brood and Botter and Goed, Beter, Bertus has made him a popular television personality and recognisable throughout South Africa.
---
---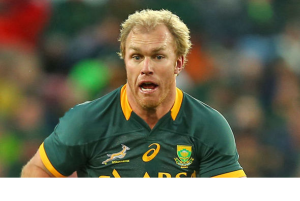 Schalk Burger, a South African rugby union player. He plays as a flanker for Saracens in the English Premiership and has won 86 caps for South Africa.
After playing for the under 21 Springbok side that won the U21 Rugby World Cup in 2002 and then captaining it in 2003, Burger was selected for the senior Springbok squad.
He made his debut against Georgia in 2003 at the Rugby World Cup and has since carved out a name as one of the best flankers in the world with solid performances in the Super 12, Tri-Nations and Currie Cup
Schalk was a member of the 2007 Rugby World Cup-winning team, has twice been named South African Rugby Player of the Year (in 2004 and 2011), and was named IRB Player of the Year in 2004, among other accolades. He also holds the record for the most appearances (84) and most tries scored (13) by a Springbok flanker.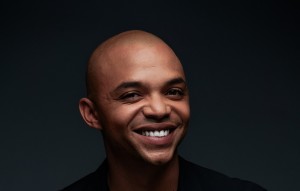 Former host of Game stores, Beat That Price on e.tv. Qualified MC. 6 Years of facilitation, MC and Comedy for: Vodacom, FNB, Standard Bank, Toyota, The Sunflower Fund and more. Founder of the award-winning entertainment brand, GOLIATH AND GOLIATH and part owner of the Melville Comedy Club in Melville.
Performed at The State Theatre, Comedy Central Africa International Comedy Festival, The Goliath Comedy Club, Parker's and various theatres across the country. Former co-presenter on Jason Goliath's late-night talk show on SABC 3, Larger Than Life. Performed his live stand-up for numerous TV specials.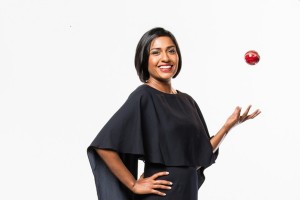 It's been two years since Kass Naidoo made her international television commentary debut when South Africa took on the Black Caps from New Zealand on home soil. Since then, her success has increased considerably. She has become the new face of cricket for many South Africans and the first ever women in South Africa to pick up a microphone and provide insight into the 'gentlemen's game'.
Kass Naidoo is South Africa's first female cricket commentator, and is recognized internationally for her dynamic post-match cricket presentations. In August 2006, Kass launched Gsport…for Girls! – an initiative aimed at raising the profile of women in sport, and showcasing outstanding South African women who serve as role models. Kass was also appointed recently to the International Cricket Council's voting academy to choose the International Women's Cricketer of the Year. Kass also carries her natural and confident style into her role as a Master of Ceremonies and has had great success hosting top sport and business events.
---
---