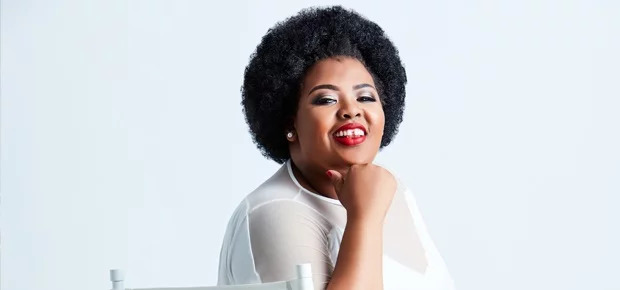 ANELE MDODA
She was one of the celebrity contestants on the fifth season of the SABC2 reality dance competition, Strictly Come Dancing, from September to December, 2008. Her professional dance partner was Brandon Eilers.
She began her radio career as a DJ at the University of Pretoria in 2004, where she was studying politics and international relations. There she met Nash and the pair discovered an on-air chemistry.
Mdoda was hired by Jo'burg radio station Highveld FM in 2007. Needing a co-host, she suggested Nash as her partner and the pair hosted a successful weekday evening show for a year.
In March 2008 the pair were poached by national broadcaster 5FM. They took over the time slot previously held for many years by the F & Martinengo Show, hosted by Ian F and Sasha Martinengo.
Anele was rated as "the hottest thing on local radio" by South African radio legend Alex Jay in a September 2008 interview.
Anele was the co-host of the SABC2 reality competition SA's Got Talent, based on the British "Got Talent" format, from 2009-2010.
In 2012 Anele was a judge of the Miss South Africa pageant. In the same year she was announced as one of the three judges for the Mzansi Magic reality competition Clash of the Choirs South Africa, which aired in 2013.
Also in 2013, she was the host of the M-Net docu-reality series Dream School SA; and in 2014 was once again a judge for Miss South Africa.
In 2014 she began co-presenting the SABC3 talk show Tongue in Cheek.
In 2016 she began hosting the SABC3 daytime talk show Real Talk
RIAAD MOOSA
Riaad Moosa is an Indian-born South African comedian, actor and doctor of Indian-Malay descent.
Moosa started doing stand-up on campus during his fourth year at University of Cape Town. He started performing stand-up at the Cape Comedy Collective's free Comedy Lab workshops, and just two months later, he was the winner of the "One City, Many Comics Talent Competition" held as part of the One City Festival in September 1999. He became a regular headliner on the comedy circuit during his first year, where he was also invited to perform on Pieter-Dirk Uys's Evita Live and Dangerous e.tv comedy show. In 2000, he came to prominence on the comedy-club circuit in Cape Town.
Moosa has starred in the Alex Jay 5FM Comedy Jams and Real Concert's Winston King Size Comedy Show, headlining the Sprite Soul Comedy Jams in Cape Town, Johannesburg and Durban. In 2001, he supported Marc Curry of Hanging with Mr. Cooper fame at the Durban Playhouse. In 2002, he supported Russell Peters in his show Made in India at the Luxurama theatre. In 2003, he performed at the Edinburgh Festival Fringe, headlining in the Cape Comedy Collective – The new South Africa Stands Up production.
His previous sold-out one-man shows include Strictly Halaal and Riaad Moosa For The Baracka, and Three Wise Men and Three Wiser Men, the hit comedy shows created by David Kramer.
From September 2006 to March 2007, Moosa had a schedule of sold-out one-man show runs like Strictly Halaal and Riaad Moosa For The Baracka in Johannesburg, Durban and Cape Town during its first run. Both shows prompted extended runs until May 2007, and were also released on DVD. In 2006, Moosa also appeared in the Heavyweight Comedy Jam in London. He was also featured at corporate events and media engagements.
In 2007, Riaad toured South Africa with the American Muslim comedy troupe, Allah Made Me Funny, doing the Make Love Not War show. South African Muslim comedian Halal Bilal performed with them on this, his first big tour since he started performing with Riaad a month before.
In 2008, Riaad appeared alongside Marc Lottering and Nik Rabinowitz, in the variety comedy show 3 Wise Men, directed by David Kramer.
His stand-up comedy was included in the DVD for the Blacks Only comedy shows, along with other local comedians. He featured in the Anant Singh and John Vlismas produced comedy-collective feature film Outrageous, which played at cinemas nationwide in 2009, and was released on DVD in April 2010.
In February 2010, Moosa was one of the headline acts along with other South African comedians (including Trevor Noah, David Kau, John Vlismas, Tumi Morake and Marc Lottering). He supported Eddie Izzard for the 46664 It's No Joke concert.
In November 2012, he performed Keeping You in Stitches comedy show at the Cape Town International Convention Centre.
In October 2013, he started his Doctor's Orders tour in South Africa.
Moosa took part in South African national comedy tour, Just Funny Festival, where he hosted Azhar Usman, Mo Amer and Preacher Moss (Allah Made Me Funny). In January and February 2013, Moosa performed at the Baxter Theatre with a show called What's Next. Later in the year, he went on his "Doctor's Orders Tour" throughout South Africa, Africa and the United Kingdom.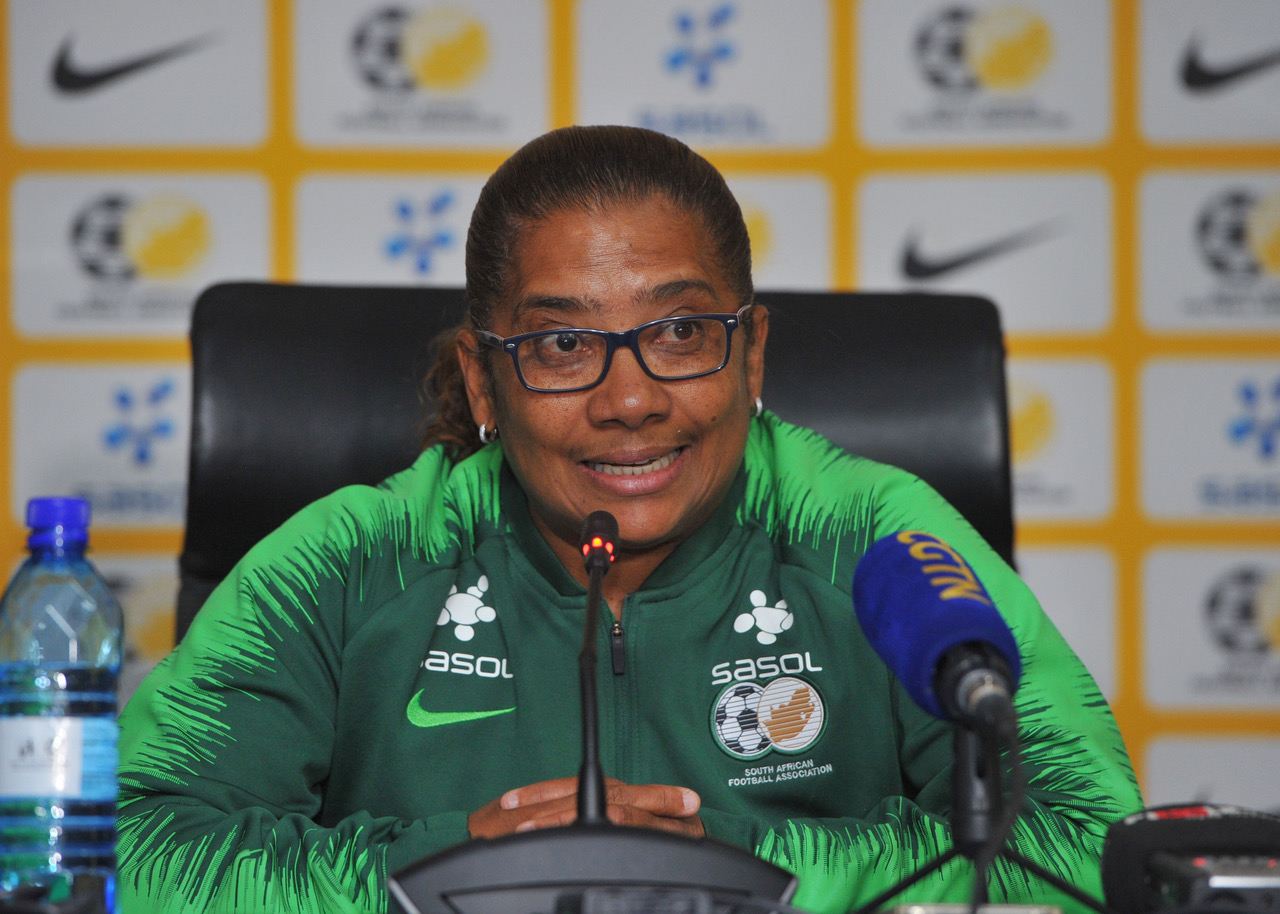 DESIREE ELLIS
Desiree Ellis is a retired South African women's footballer and played as a midfielder. She played for Spurs Ladies. She is a founding member of the South Africa women's national football team and the second captain of the national team. Desiree is the head coach of the South African National Womens' Football team, Banyana Banyana. Desiree Ellis has also entered the history books by being the first coach to lead the South African Senior Women's National Team to a FIFA World Cup.
Ellis grew up in Salt River in the 1970s. Stayed at her Grandmother's place after school as both her parents, father Ernest, and mother Natalie worked during the day. There were no women's clubs back then and she played soccer with boys and her cousins. After school she'd drop her school bag, change her clothes and run outside to her waiting teammates. Her father often threatened to send her to school barefoot because she'd ruin her shoes while playing soccer.
Ellis went for trials for the national team and passed and would feature in the team's first international match. She played against Swaziland at the remarkable age of 30 on 30 May 1993 winning 14–0. Ellis scored a hat-trick with two other players. During the 1995 World Cup qualifiers, South Africa beat Zimbabwe, Zambia and Angola on aggregate, 10–1, 11–5 and 6–4 but were halted by Nigeria beating them 11–2. When South Africa hosted the 2000 African Women's Championship, she captained the side to a runners-up finish. In 2000, Ellis was nominated alongside Mercy Akide and Florence Omagbemi for African Woman Footballer of the Year. Ellis was given recognition for her services to soccer in the same year when she received a Silver Presidential Sports Award. She also led the team to 2002 Cosafa Cup victory. In her 32 caps for South Africa she won 23 matches, lost just seven and drew two. She retired from soccer in April 2002 at the age of 38.
She also had many administration occupations during her playing career. She was the vice-president of Western Province Women's Football Association from 1994 to 1995 and later the PRO of the association from 1996 to 1997. She also worked as a Chief Librarian at a photo agency, Touchline in 2001.