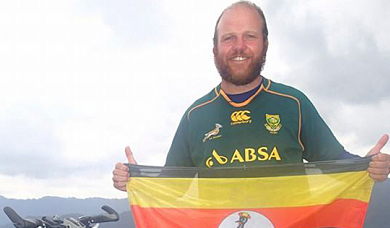 RON RUTLAND
While he may originally hail from Durban, Ron Rutland lives the life most travellers aspire to. Coming from what he describes as an "unworldly upbringing", he always enjoyed stories of travelling, yet likely never imagined having his passport covered in as many entry and exit stamps and visas as he does today. With his enthusiastic and down-to-earth approach to life, it's hard not getting caught up in the contagious excitement of meeting the man who cycled through Africa by himself.
Ron was educated at Westville, and went onto Pietermaritzburg University. After completing his degree he wasn't sure what to do next, and his "gap year" turned into a decade of playing rugby in Brisbane and Hong Kong, getting into banking in London, starting a business in Thailand all the while fitting in as much travelling as possible throughout it all.
After travelling extensively around Asia and living in Thailand, he decided to try his hand at a new venture, namely Cape  Town 10s, created together with Bob Skinstad and Robbie Fleck. This eventually brought Ron back to his homeland, and he moved to the Mother City for the first time. As anyone who lives in or has ever visited Cape Town can attest to, the environment caters to all outdoorsy activities. As a great way to explore the city, Ron began trail running and mountain biking, whilst still playing rugby and continuing with charity work. During this time he read a lot about people who have done bike trips across the world. He decided to take a break from rugby (even though the end goal of the trip was to ultimately watch the Rugby World Cup in London) and go on an adventure.
It wasn't a charity ride, but rather Ron's African Adventure, a way to experience and properly explore the continent he was born on. His bike was named after a close friend Lettie who was battling breast cancer at the time, and served as a constant reminder of his health, vitality and mobility. The trip was about getting back to the simplicity of life and not being tied down by materialistic things. Once the trip was financed, everything Ron owned was on the bike. This idea is echoed in his philosophy of life, approaching everything with a down-to-earth attitude and starting from scratch every time he moves. He therefore likes to keep his wardrobe to a minimum.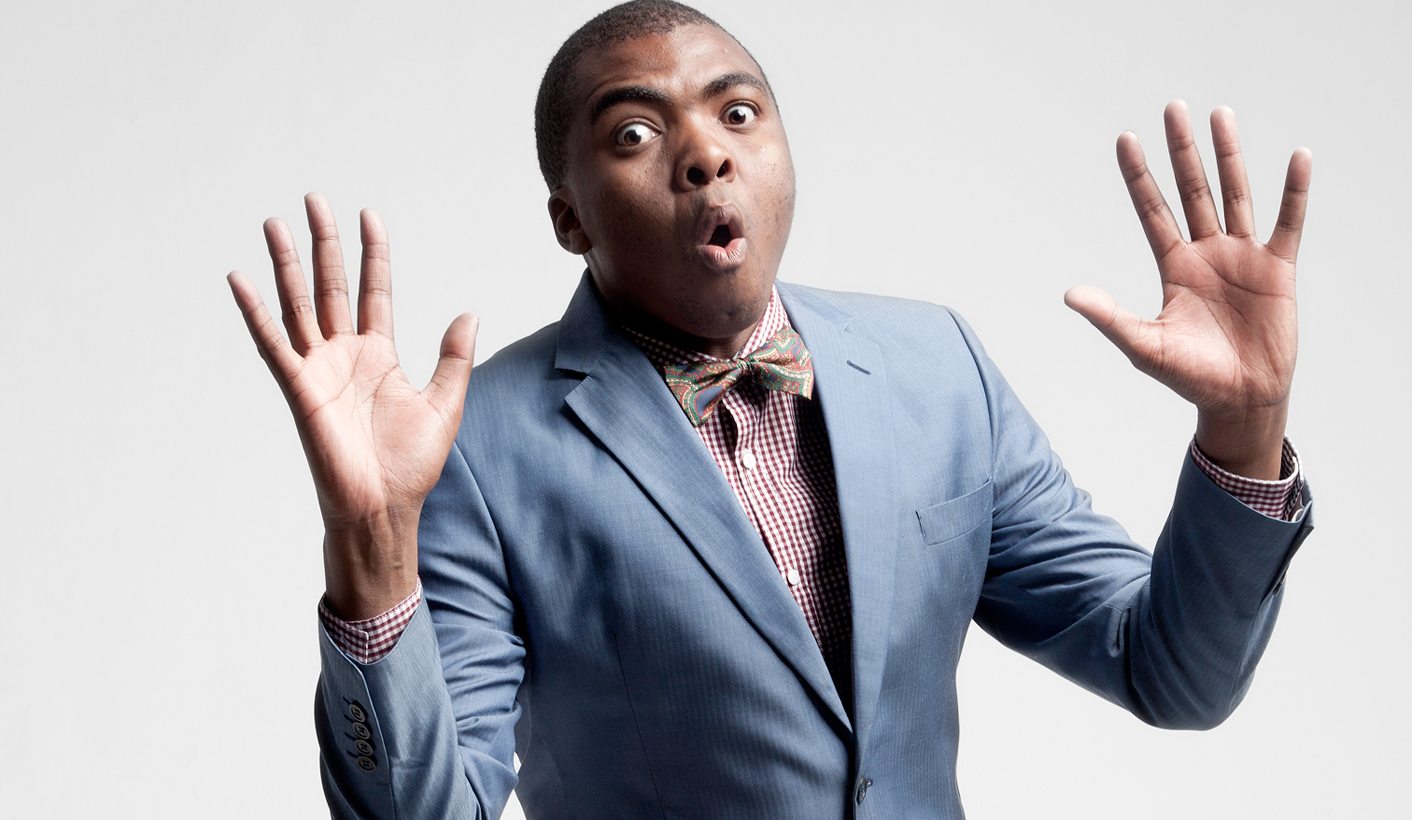 LOYISO GOLA
Loyiso Gola is a South African stand-up comedian. He is the co-creator and anchor of the late-night satirical news television series Late Nite News with Loyiso Gola on e.tv and eNCA which was launched in 2010. In 2012 he was named one of Mail & Guardian's 200 Young South Africans, in the Media & Film category. Men's Health describes Gola as having "divisive mass appeal" due to the openly critical nature of his humour, and being "a genuine thinker masquerading as a fool and the reluctant voice of a cynical generation". His younger brother Lazola Gola is also a comedian.
Gola is a Xhosa, born in the Cape Town township of Gugulethu. He moved away from Gugulethu at the age of 14, and attended Zonnebloem Nest Senior School in Woodstock. Gola describes himself as "very reserved and shy" before his exposure to comedy. After performing a stand-up opening act for comedian Marc Lottering at his high school, his drama teacher introduced him to the Cape Comedy Collective at the age of 17. He subsequently job shadowed stand-up comedians from the comedy troupe for a school work experience programme and began performing on stage regularly with the group. He matriculated in 2002, and won the Sprite Soul Comedy Tour in December of the same year, after which he relocated from Cape Town to Johannesburg.
His television career began with appearances on SABC 1 in the Phat Joe Live talk show in 2002, and subsequently on the SABC 1 Pure Monate Show sketch comedy series created by comedians David Kau and Kasigo Lediga in 2003. In 2007 he became the co-host of the SABC 2 Dinner with the President talk show created by Pieter-Dirk Uys, playing the role of the black grandson of the satirist's alter ego Evita Bezuidenhout. In 2010 he became the host of the Late Nite News satirical series he co-created with fellow comedian Kasigo Lediga. The show was nominated for an International Emmy Award for best comedy series in 2013.
He has also performed stand-up comedy in various one-man shows on the South African comedy circuit since 2006, as well as in several international comedy festivals. He won the Best Breakthrough Comedy Act South African Comedy Award for his 2007 one-man show Loyiso Gola for President, which coincided with the run-up to the election of a new leader of the African National Congress who would ultimately become the President of South Africa.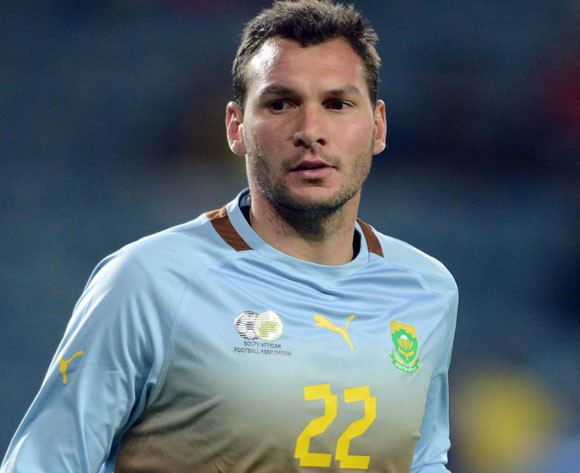 DARREN KEET
Darren Keet is a South African football (soccer) player who plays as a goalkeeper for Bidvest Witsof the South African Premier Division.
Born in Cape Town, Keet was a member of the Vasco Da Gama squad that won promotion to the National First Division in 2008 before joining Premier Soccer League side Bidvest Wits. He made his PSL debut with the Students in 2008 and quickly established himself as the club's number one goalkeeper making 54 league appearances until he signed for the Belgian club KV Kortrijk in June 2011 on a four-year contract.
On 10 September 2013, Keet made his international debut for South Africa in a friendly against Zimbabwe at Orlando Stadium, starting and playing the full 90 minutes in a 2–1 loss. Before the match he told that he wanted "to prove my worth to South Africa".