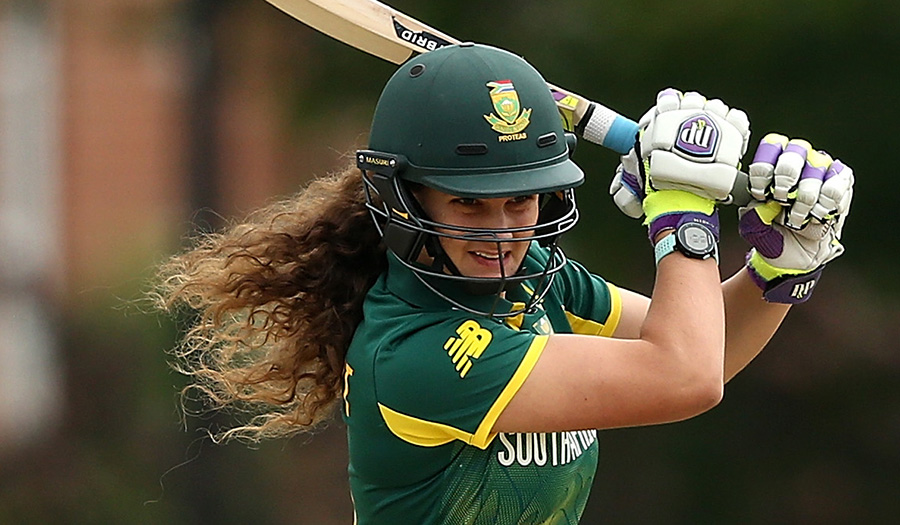 LAURA WOLVAART
Laura attended Parklands College and started playing cricket with boys teams at the age of 5. Throughout Primary school, she continued to play with the boys teams and started playing for WP girls u19 when she was 11.
Laura made the South African u19 squad at the age of 13. Laura worked her way through the ranks, playing for WP women a year later.
Laura got invited to a South African training camp and debuted for South African Womens side against England at the age of 16.
Cricket has always been one of Laura's passion and what  she does for fun. School work was always extremely important for Laura, she started studying Medicine at Stellenbosch University earlier this year, however, due to it being such a busy cricketing year for our team, Stellenbosch has granted her an 'interruption of studies' allowing Laura to play cricket full time and get re-apply for Medicine next year.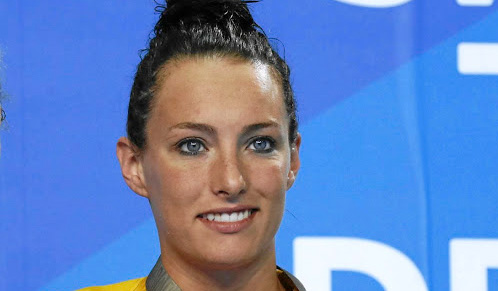 TATJANA SCHOENMAKER
South Africa finally has another female swimmer who can hold her own in the pool.
Tatjana Schoenmaker won South Africa a gold medal while setting a new record time for Africa in the 200m breaststroke at the Commonwealth Games in Australia.  Tatjana Schoenmaker won gold medals in women's 100 meter breaststroke and the women's 200 meter breaststroke.
Schoenmaker set a time of 2.22.02 and toppled the previous African record, which was set by Suzaan van Biljon in 2012. Remarkably, Schoenmaker is the first able-bodied female swimmer to win Commonwealth gold since South Africa's readmission to international sport.
For the first 150m of the 200m race, Schoenmaker was in a tight battle with England's Molly Renshaw, but the South African broke loose after the last turn and beat Renshaw by more than a second. After being the first to touch the wall, the Pretoria-based swimmer looked up at her time and her eyes grew wide. She said she hadn't expected to clock such a good time.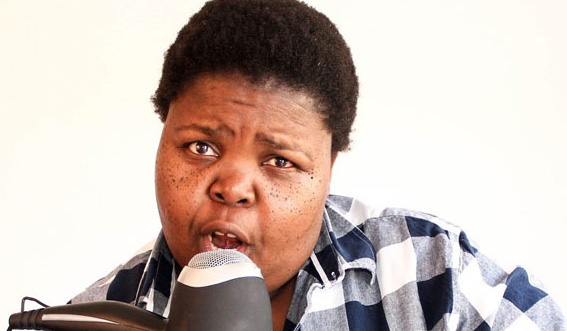 KHANYISA BUNU
It's not often that a newcomer gets to open a show for mega comedy stars such as Trevor Noah but the hilariously funny Khanyisa Bunu will have this privilege.
The former teacher from the Eastern Cape left teaching nine years ago. It had taken longer for her to realise that her gift of the gab can turn into a fruitful career. After matric, she first registered for law, and never studied for her exams. As a result she failed dismally and admits to wasting her parents' money.
She had to stay home in Whittlesea, a small town south of Queenstown in Eastern Cape, for a year until she figured out what to do.Teaching was a way forward because she figured it was "easy".  Khanyisa taught Geography and English at Zolani High (in Whittlesea) but was not entirely happy. She came to Gauteng in 2008 and entered a writing competition organised by Maskew Miller Longman publishers. The company published her Xhosa novel Umbhodamo, which is currently a set book for Grade 8 and 9 in Eastern Cape. Still, she wasn't completely fulfilled. After coming across an advert, asking "So you think you are funny", she decided to enter. She was confident because her whole life people have told her she was funny. During the auditions in Bloemfontein, she was told the judges don't laugh – but when it was her turn the judges fell off their chairs. She made it to the top six.
In 2011 Bunu came back to Joburg and started pursuing her comedy career. Three years later her career reached new heights as she won the 2014 Savanna Comic's Choice Audience Choice Award – the first woman to win the coveted award. Soon after she performed and hosted a number of major headline events, including Kings & Queens of Comedy, Blacks Only and the Comedy Central Roast Battle in 2016.Bunu has performed on the international circuit too, with outstanding performances in Botswana, Nigeria, Swaziland and most notably at the Greenwich Village Comedy Club in the capital of comedy, New York. Her most well-known performances have been on Season 4 of Ses Top La on SABC 1 and recent appearances on e.tv's Scandal.