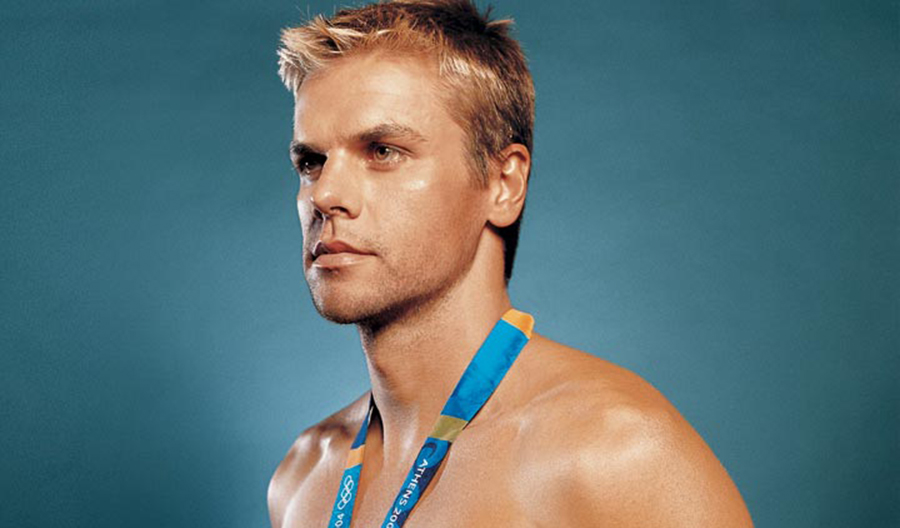 RYK NEETHLING
Ryk Neethling is one of the most accomplished swimmers in history. An Olympic Gold Medallist and the first South African athlete to represent his country in four consecutive Olympic Games, he also holds the title of three-times World Champion and four-times World Record Breaker.
Following his retirement from swimming, Ryk's successful business career started with the launch of the Ryk Neethling Swimming Schools franchise in 2008 before he moved to the elite Val de Vie Estate in the Western Cape where he is both a Shareholder and the Marketing Director.
Since 2016, Ryk has served as an Ambassador to the Princess Charlene of Monaco Foundation alongside Francois Pienaar and Terence Parkin in South Africa. He is also actively involved in the Laureus Sport for Good Foundation and is an Ambassador for Hope Through Action.  In 2017 Ryk was named CEO of the Princess Charlene of Monaco Foundation.
The Princess Charlene of Monaco Foundation was established in 2012 and has since reached over 300,000 people worldwide in its quest to reduce death by drowning, with operations being established in South Africa in 2013. The work of the Foundation is internationally acknowledged and celebrated for raising public awareness about the dangers of water, teaching children essential water safety skills and how to swim.
In 2016, the Princess Charlene of Monaco Foundation SA taught 2,507 children to swim and 27,242 children essential water safety skills through 23 projects in South Africa.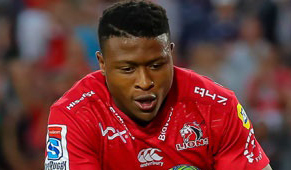 APHIWE DYANTYI
Aphiwe Dyantyi is a South African rugby union player, currently playing with the Lions in Super Rugby and the Golden Lions domestically. His regular position is winger.
The Lions speedster actually gave up rugby after school when he was told he was too small to play. However, he forced his way into the professional ranks after impressive performances in the Varsity Cup.
After representing Eastern Province at U13 level in 2007, Aphiwe Dyantyi was touted as an exciting talent at school level. However, during his time in High School, he was told he was too small to play for the 1st XV during his matric year. Having missed out on his rugby goals, he eventually gave up on the sport after school and decided to pursue other interests. He enrolled at University of Johannesburg to study BCom Marketing and played soccer. However, he quickly found his way back to his first love. "I was living on res at campus. Some of my friends from school asked me if I could play for the Koshuis team as they needed players. They played on a Wednesday, so I was happy to help them out. After a few games, I was asked to train with the Varsity Cup team and that's when things started happening," Dyantyi.
In 2014, he played for UJ's Young Guns and sevens. In 2015, he played for the senior side and was one of the star performers during the Varsity Cup. This saw him called up to the Golden Lions U21s.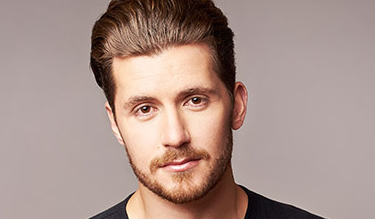 CONNELL CRUISE
Connell Cruise is charm and charisma personified. The South African singer-songwriter has a smile to brighten any room and an attitude to match. With a stylish elegance, reminiscent of a bygone age and boyish sense of curiosity, Connell has a love for life that has seeped into his music.
His rise in the music industry can only be described as meteoric. After being discovered locally by David Gresham Records, he released his South African debut in 2013 and received three South African Music Award nominations for the following year.
In April 2014, a social media frenzy surrounding the iTunes release of his single "Into the Wild" grabbed the attention of none other than music industry titan, L.A Reid. Connell's subsequent deal with Island Records in New York City is considered the largest and most significant record deal in South African music history, introducing him to the international music scene and trailblazing the way for a new wave of South African talent.
Connell was born in a small suburb of Johannesburg into a very musical family. His grandmother a well-known Spanish performer who toured extensively throughout Europe, had each of her grandchildren learn a performance art at a young age. "It was a rite of passage for us" he remembers. " My grandmother loved music and wanted us to experience that same passion for ourselves." For Connell she selected the piano, classical training began on his fourth birthday and years dedicated would later earn him a qualification for Trinity College in London.