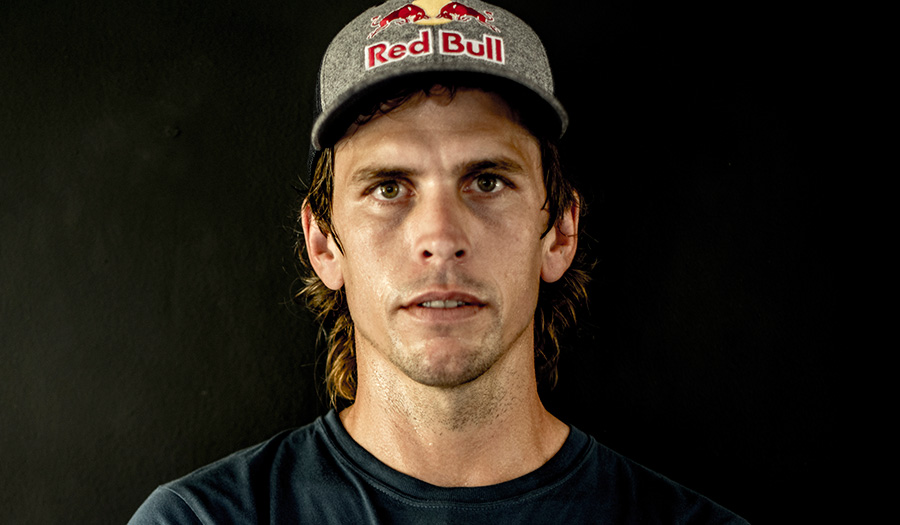 RYAN SANDES
36 year old Ryan Sandes is a local and international trail running sensation, competing on all corners of the globe. He was the first person to win all 4 races in the 4 Desert Series and in 2013 became the first person to ever win an ultra trail race on all 7 continents. In 2011, Ryan won the Leadville 100 miler mountain race in Leadville, Colorado, setting the 3rd fastest time in the history of the race and the fastest time by a non-American – it was his first 100 miler.
He is an ambassador of the prestigious Laureus Foundation and special mention about his phenomenal career was made at the International Laureus Awards in Abu Dhabi. Ryan's biography, Trail Blazer, written by Steve Smit, was launched in English in 2016. In 2017 his book was translated into Spanish – the 2nd most spoken language on earth. What started out as a "passion project" has turned into a best-selling book.
At the beginning of 2018 Ryan and a friend, Ryno Griesel, set a new trail running record on a section of the Great Himalayan Trail through Nepal. An eye-watering time of 25 days 4 hours and 24 minutes was set on a combination of the high and cultural route on the GHT. A distance of 1 435km was covered, which the men ran virtually non-stop, climbing 63 721m in elevation gain which is the equivalent of climbing 7.5 Mount Everest's.
Ryan is a doting father to son Max, as well as their adopted fur-child, Thandi and he has been married to his actress/business-woman wife, Vanessa Haywood-Sandes for 3 years. People are inspired not only by Ryan's athletic ability but also his humble and down-to-earth approach to life. He is a highly sought after motivational speaker and is considered one of the world's leading ultra trail runners.
.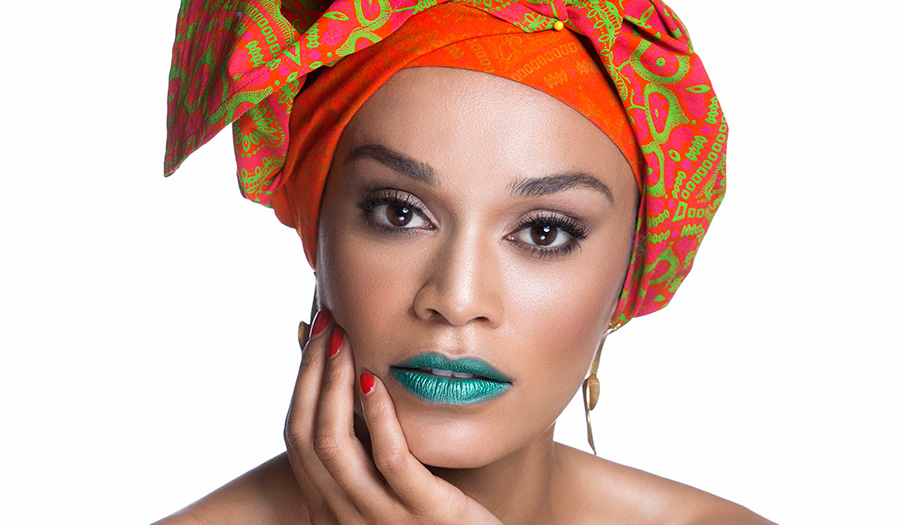 PEARL THUSI
Pearl Thusi, a true force to be reckoned with, is a treasured gem of South African waters. Her combination of fierce talent and admirable beauty continues to make waves internationally. Her audience spans across the globe, starring as lead actress in Universal's The Scorpion King: The Book of Souls alongside Zach McGowan, along with her recurring role in ABC's Drama Series Quantico.
As 'Best Actress' nominee at the Rapid Lion Awards, Pearl has starred in feature films including Tremors 5, Rosa 2, and Kalushi – The Solomon Mahlangu Story. Her magnetism translates onto the small screen too, in popular South African TV shows Isidingo, The No. 1 Ladies Detective Agency, Rhythm City and Zone14, naming but a few. Pearl Thusi's talent and work ethic has moved her into businesswoman stature with the popularity of her Afro Botanics hair care range patented Black Pearl. Her ever-growing list of accolades includes hosting the highly acclaimed TV show MTV Lip Sync Battle Africa as well as an outstanding host at the BET Red Carpet in Los Angeles. Pearl Thusi has been editorial cover star of multiple famous glossies such as Elle, Cosmopolitan, True Love, Grazia, Glamour, and Women's Health in both South Africa and the United Arab Emirates.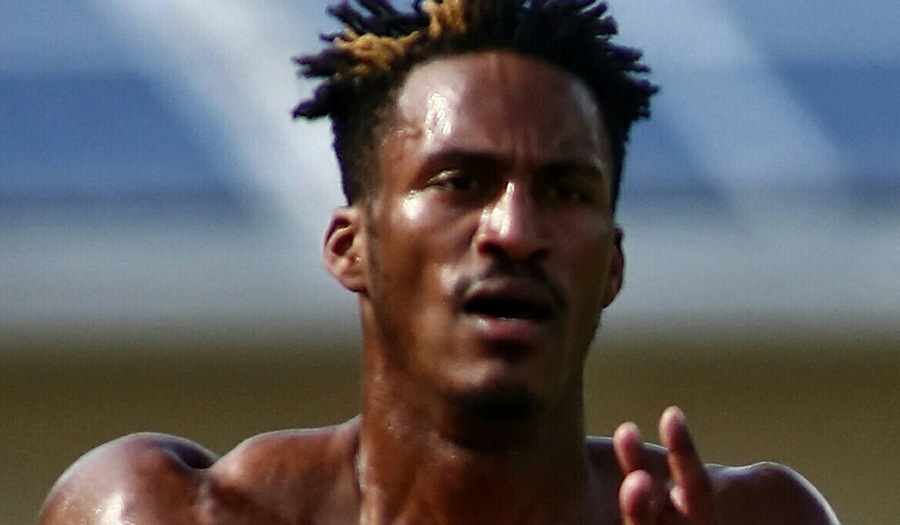 HENRICHO BRUINTJIES
Henricho Bruintjies is a South African sprinter. He broke the 10-second barrier with a run of 9.97 seconds in 2015. He has represented his country at the Summer Olympics, World Championships and Commonwealth Games. He is a silver medalist in the 100 meters in the 2018 Commonwealth Games
Bruintjies took up athletics as a grade 1 schoolboy. In 2013, he was the South African under-23 champion in the 100m, defeating Akani Simbine in 10.44; at the national senior championships, he placed second behind Simon Magakwein 10.58. In 2014, Bruintjies improved his personal best to 10.17 and ran the opening leg for South Africa's relay team at the Commonwealth Games in Glasgow; South Africa placed fourth in a national record 38.35. Bruintjies also competed in the 2014 African Championships, taking part in both the individual 100m and the 4 × 100m relay; in the individual event, he was eliminated in the semi-finals.