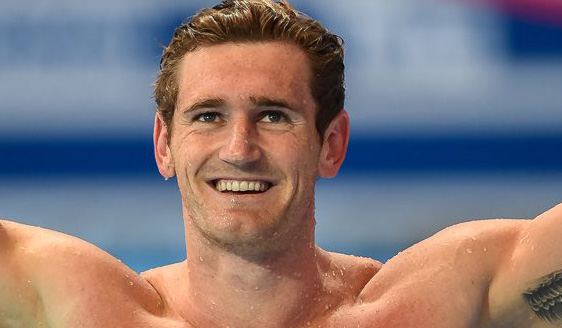 CAMERON VAN DER BURGH
Cameron is a South African competitive swimmer. He is Africa's first home-trained world record holder and individual male Olympic Champion.
Van der Burgh trains with Dirk Lange and is based in Pretoria. He has represented South Africa at the 2008 Summer Olympics, at the 2012 Summer Olympics where he won the gold medal in the 100-meter breaststroke in a new world record, and the 2016 Olympics. He has won numerous World Championship medals since his debut in 2007 when he took a bronze medal. Three times he has won the FINA overall World Cup.
Van der Burgh set his first world long-course record (27.06s) in the 50 m breaststroke in the semifinals at South African nationals in April 2009, cutting 0.12 of a second from Oleg Lisogor's old world record set in 2002. He won the world title in the same year at the Rome championship, also in the 50 m breaststroke.
He won the 50m breaststroke at the 2010 Commonwealth Games in a time of 27.18 seconds in a new games record and the 100m world title at the 2010 short course world championships. He won the 100m breaststroke gold medal at the 2012 Summer Olympics in a new world record time of 58.46 seconds and paid tribute to late world champion Alexander Dale Oen afterwards. Van der Burgh later admitted to breaking the rules by utilising illegal dolphin kicks during the race which was confirmed by video replays showing Van der Burgh taking three dolphin kicks. Subsequently, FINA have suggested they may consider underwater video evidence to judge results, although van der Burgh's results and medal are not under threat.
At the 2014 Commonwealth Games, he won the gold in the men's 50 m breaststroke in a new games record.  He won silver in the 100 m breaststroke behind Adam Peaty, and was part of the South African team that won bronze in the men's 4 x 100 m relay.
In 2015 Cameron went on to Break the World Record in the heats of the 50m Breaststroke at the World Championships but settled for silver in the final. He went on further to earn another silver in the 100m Breaststroke. Later that year he went on to record a 24 race unbeaten streak to win the overall men's World Cup, the third of his career.
At the 2016 Olympic Games Cameron secured the silver medal in the 100m Breaststroke earning his second Olympic Medal. Later that year he went on to win another World Championship title at the World Short Course championships in the 50m Breaststroke.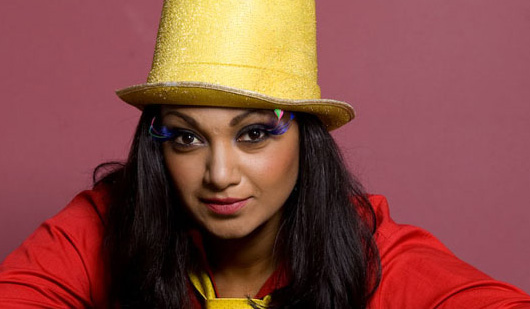 KRIJAY GOVENDER
The dynamic Krijay Govender is a rare mix of brains, beauty, fortitude, creativity and comic genius. She's a regular act on the SA comedy circuit, actress, speaker and a director.
Her comedic acting talent also made its way onto small screens, on the SABC sitcom, "Font and Sons". She began working as a stand-up comic in 1993, but first made an impression on the South African comedy circuit in 2001 and since then she has been a regular performer with the likes of Barry Hilton. She was nominated for the Mzansi's top comedian award at the Mzansi awards and was rated one of the top three MCs in South Africa in Gwen Gill's column in the Sunday Times.
She is one of six comedians to appear in the 2010 film Outrageous, described as "South Africa's first stand-up comedy film". Her comedy career took off in Johannesburg after a routine on SABC 2's women's talk show Motswako, The Mix. Nowadays she's a hot favorite on the comedy circuit and regularly headlines as a supporting act for top comics. She was selected to be the supporting act for acclaimed Canadian comedian Russell Peters' show Made in India and is one of the few female comics to make it into THE HEAVYWEIGHT COMEDY JAMS.
With her sophisticated and clever humour, her unusual take on the economy, women in business and life in South Africa generally, she's also one of the hardest working female MCs in the country.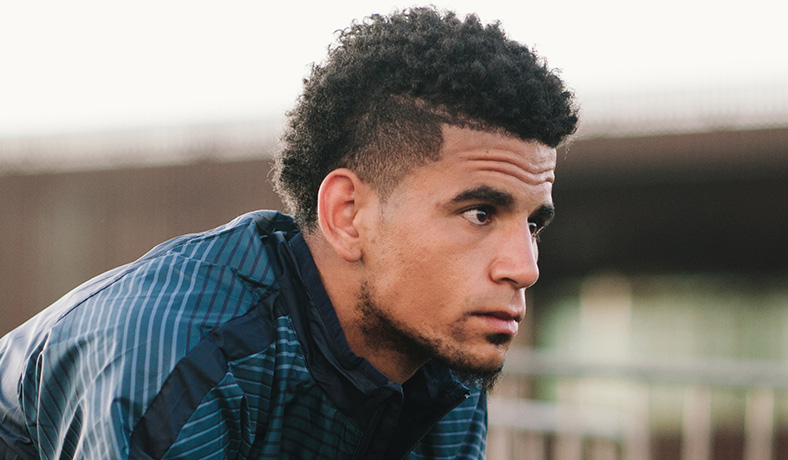 KEAGAN DOLLY
Keagan Dolly is a South African international attacking midfielder who currently plays for French Ligue 1 side Montpellier HSC. Having made his PSL debut with Ajax Cape Town, Keagan went on to win the PSL Young Player of the Season in the 2013/14 season. His impressive performances caught the attention of Mamelodi Sundowns who won the race for his signature. During his season and a half with Sundowns Keagan managed to win a PSL league title, a Telkom Knock Out Cup as well as the CAF Champions League.
During that successful season Keagan was selected in the 2016 CAF Team of the Year. This saw interest in Keagan's services increase with a number of European clubs expressing serious interest. In January 2017 he earned a dream move to Europe with Montpellier HSC concluding a transfer for Keagan's services for €1.9m. Keagan has since gone on to establish himself as a regular at Montpellier and is one of only a handful of South Africans currently playing in Europe's top leagues.