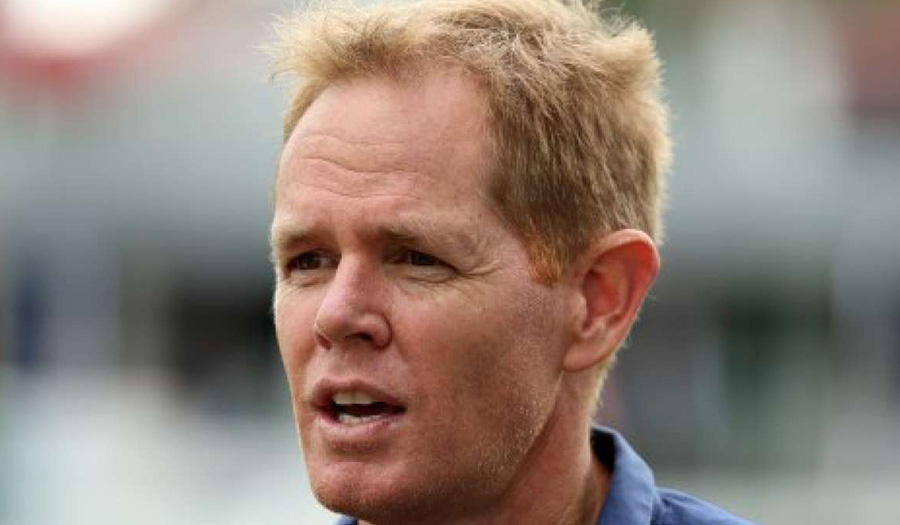 SHAUN POLLOCK
Shaun Pollock is a former South African cricketer and a former captain of all formats. A genuine bowling all-rounder, Pollock along with Allan Donald formed a formidable bowling partnership for many years. From 2000 to 2003 he was the captain of the South African cricket team, and also played for Africa XI, World XI, Dolphins and Warwickshire. He was chosen as the Wisden Cricketer of the Year in 2003.
On 11 January 2008 he announced his retirement from all forms of international cricket after his 303rd One Day International on 3 February. He attended Northwood School in Durban, KwaZulu-Natal.
He is joint 10th in the all-time best ever bowler ratings in the LG ICC Ratings, and has taken over 400 wickets and at the time of his retirement was one of only six players to have scored 3000 runs and taken 300 wickets in Test matches.
In June 2007 he represented an Africa XI in an ODI game against an Asia XI in Bangalore. Playing as a specialist batsman, Pollock scored 130 from number 7 in the batting order, the highest ever score by an ODI batsman in that position. The record would however not last long, MS Dhoni bettered it later in the series.
He is the leading wicket taker among South Africans, taking over 400 test wickets and scoring over 3,700 test runs in his 108 Test matches.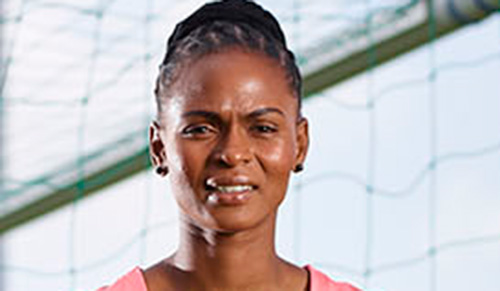 AMANDA DLAMINI
Raised in the rural land of Harding in Kwa-Zulu, Natal Amanda Dlamini has achieved what most young people in the rural areas can only dream of.
Amanda's first encounter with soccer was at the age of 11 as a spectator of informal games played in the township of Harding. She later got promoted from spectator to being the only girl on the team and she never looked back. Amanda worked hard towards achieving her dream of playing in the women's national team.
Amanda is passionate about empowering the youth and helping them realise their potential. When Amanda isn't on the field playing football she gives motivational talks to the youth and continues her work with the Amanda Dlamini Girls Foundation.
In 2007 Aamanda received sports scholarship at the University of Johannesburg (UJ)., she was selected for South African Ladies National Team- Banyana Banyana and played her debut match against Nigeria in an Olympic Qualifying match. Amanda went on to represented South Africa in the USSA 24th Universiade World Student Games, and was awarded the Top Goal Scorer during the USSA championships. In 2010 Amanda was appointed as South African Ladies National Team Captain and served from 2010- 2013, she also claimed the top goal scorer at the African Women Championship – CAF Competition. After a successful career Amanda has decided to retire from Banyana Banyana after reaching 105 caps.
Amanda is very proud and passionate about her organization, The Amanda Dlamini Girls Foundation, a registered non-profit organisation, was founded upon Amanda's return from the 2012 London Olympics.
The humble athlete wanted to help young girls in rural and underprivileged areas to get opportunities in sports and other avenues thus empowering them.
Amanda Dlamini Girls Foundation mission is to inspire young girls to make their dreams come true irrespective of their backgrounds and circumstances by creating an enabling environment that will allow them to be empowered through the use of sports and educational life skills. Amanda Dlamini Girls Foundations vision is to leave a legacy and help build a generation of women who are empowered and treated equally in society.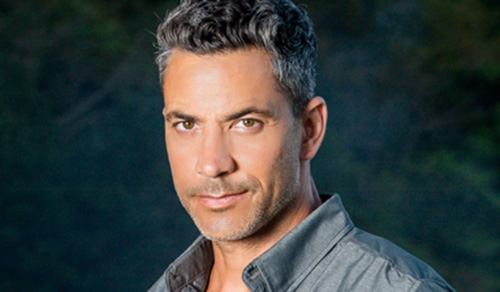 NICO PANAGIO
Nico was raised and schooled in Pretoria, South Africa and matriculated at Pretoria Boys High.
Spanning a period of 17 years to date, he has had the pleasure and privilege of working on various platforms of the entertainment industry, from theatre to soaps, TV series', magazine and reality shows as well as feature films for the big screen.
His first ever stage performance was at the age of 12, as one of the princes in the PACT production of the King & I, alongside Joe Stewardson & Judy Paige at the Pretoria State Theatre. Nico was a cast member of shows such as Egoli & Generations, after which he was offered the lead role of George Kyriakis in 7de Laan. He spent 5 years there, honing his skills, and then decided to venture into the exciting world of freelance film and television work.
He spent the next few years exploring the industry and landing lead roles in various television series', most notably the mini series 'Ella", 'Vallei van Sluiers', 'Zone 14' and Jason Parker in MNET's 'The Wild'.
In 2010 Nico was asked to be the host of Survivor South frica and he has hosted the last 3 seasons in Mocambique, Maldives and South China Sea. In 2014 he teamed up with Semi-Soet co-star Louw Venter, as lead actor in the Light & Dark Films feature 'Konfetti'. This is a bilingual romantic comedy and the was shot on location in Cape Town and was released in February 2014. Also released in the same month, was the Comedy 'Vrou Soek Boer' in which he plays the romantic lead alongside Lika Berning (of 'Liefling' fame). The feature was shot on location in the small, farming town of Wakkerstroom in Mpumalanga. In 2014, Season 5 of MNET's Survivor SA was also flighted, with Nico as host for the 3rd time.
In 2015 he hosted KykNet's 'Afri-Visie' – a national television song writing competition and he also Co-Produced MNET's new reality show 'Power Couple'. Nico decided to get involved on the producing side of the business and he procured the format for this brand new reality show which was conceptualised in Israel. Power Couple is a huge hit in Europe, Israel and South America and this will be the first English language version of the show which hits SA screens in September 2015. He partnered with friend and associate Handrie Basson from Afrikaans to produce the show for DSTV's premium platform MNET.
Nico is the co-owner of an import / export and commodities trading business and he is the Chairman of Missing Children SA an NPO which works closely with the authorities to locate children that have gone missing. He is addicted to trail running and an avid mountain biker and surfer, as well as a coffee aficionado, lover of chocolate and drinker of fine red wine & Irish whiskey. Most importantly, he is a devoted Christian and husband – married to his soul mate Christi Panagio and has 2 gorgeous adopted daughters, Evah and Shay.