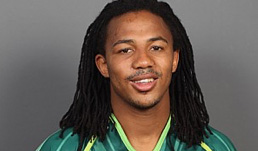 CECIL AFRIKA
He has been described as the most exciting SA sevens rugby player in the world. Working his way up from the South African schoolboys team in 2006, he went on to be named the International Rugby Board (IRB) Sevens Player of the Year in 2011 following the HSBC Sevens World Series where he scored 40 tries and 385 points for South Africa. His young career has seen him win, amongst various others, a bronze medal at the 2010 Commonwealth Games in Delhi and a bronze medal at the 2016 Summer Olympics in Rio de Janeiro.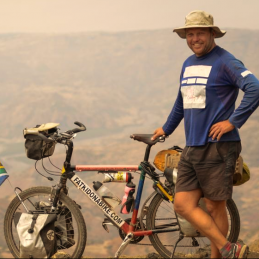 RON RUTLAND
Ron Rutland aka Fat Kid on a Bike. Ron travelled solo and unassisted on bicycle from South Africa to England. He departed on the 30th June 2013 from Cape Town's Green Point Stadium and arrived in England 27 months and 43,000km's later in time for the Opening Ceremony of the 2015 Rugby World Cup to support his beloved Springbok team. His route passed him through every single African country over the 27 months as well as through the Middle East and across Europe to finish. The decision to undertake this journey was an accumulation of years of reading stories of great modern and past adventurers, of ordinary people doing seemingly extraordinary things, and of imagining great adventures of his own.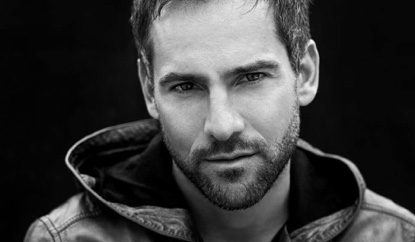 JANEZ VERMEIREN
After finishing his schooling in Cape Town, Top Billing Presenter, Janez, spent a year backpacking through Europe and spent four years studying in Belgium. Once he returned to South Africa at the end of 2000, he was offered a modeling job and decided to give it a go. The first job he was booked for was a worldwide Fanta advert and his career has blossomed ever since, having shot for over 100 local and international brands, winning various titles and competitions over the years. With all this experience behind his belt, he opened his own model agency, Full Circle Model Management, in 2007.