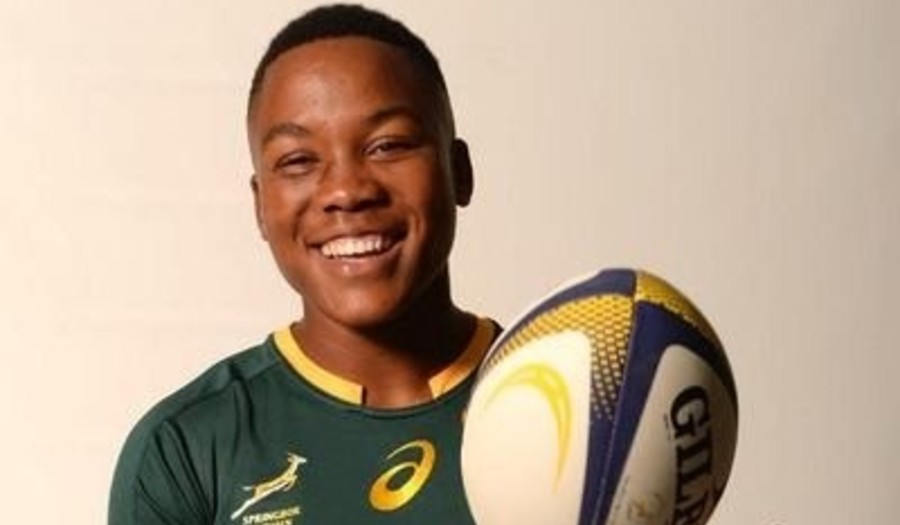 BABALWA LATSHA
Springbok women's captain Babalwa Latsha made history when she became the first African women's rugby player to turn professional in January 2020. Here she shares her rugby journey and hopes for the growth and development of the women's game. Babalwa Latsha's may not yet be halfway through her rugby career at 26 years old, but she's no doubt already had a stellar one. Awarded South Africa Rugby Women's Top Achiever in 2017, the prop has captained her country since 2019.
In 2020, after becoming the first African women's rugby player to turn professional upon joining Spain's Eibar Rugby Taldea in January, Latsha would go on to score 13 tries in seven games for her new team – receiving a renewed contract in the process. Reflecting on her decision to start playing rugby, Latsha, who was born in the township of Khayelitsha in Cape Town, started playing the game out of curiosity and soon fell in love with its culture and passion – making lasting friendships along the way.
"Playing rugby was never a deliberate decision of mine, it was by chance," Latsha states. "Two ladies approached me asking me to join their team, I was curious and decided to join them. That's how I started.
"What made me play the sport a lot longer than I thought was that I found a newfound sense of belonging. I found an instant connection with the ladies that I played with and within the team structure. I then decided to take up the sport seriously."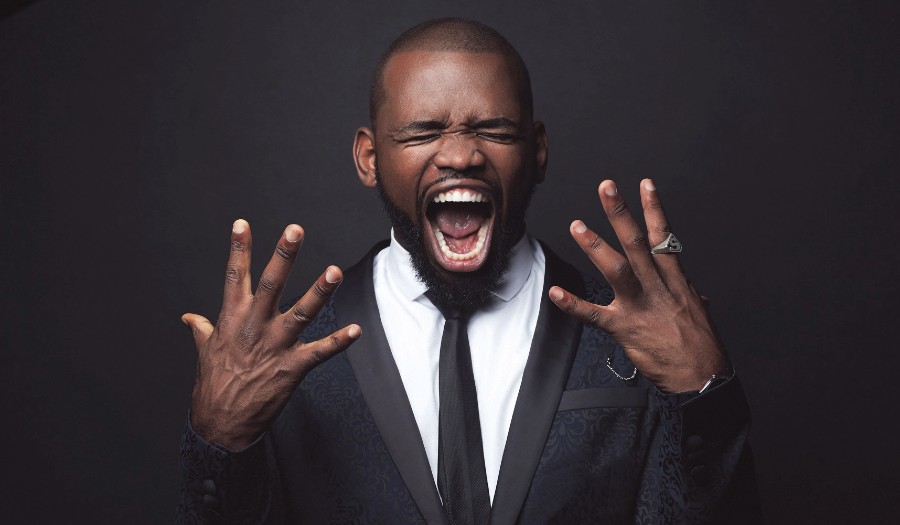 SIV NGESI
Sivuyile "SiV' Ngesi is one of SA's most dynamic performers, whose diverse talents have seen him making waves in the South African entertainment industry. He is a sought after comedian, popular television presenter, prolific actor, MC. and Producer, and a social media sensation.
Little wonder his accolades include The Mail and Guardian's Most influential young South African 2011, one of Destiny Man's most influential men under the age of 40, You magazines most stylish celebrity, GQ's top dressed man for 2014, a coveted place in the Cosmo sexiest man calendar 2015, and a place in the MDB Top 10 best working South African actors overseas.
Siv began performing at the age of nine, as Gavrosh in Les Miserables. Not only did he tour Asia with the show, but was also invited to sing a piece from the musical at Nelson Mandela's birthday party. Since then, his love of performing has taken him from local to international arenas, with him featuring in films such as World Unseen, Zeenon Z3, Schweitzer, Clint Eastwood's lnvictus and alongside Edris Elba in Long Walk To Freedom. His television credits include, SIES, League of Glory, the Adventures of Sinbad, Double Shift, Interrogation Room, and the hit American TV series, 24, with Keifer Sutherland.
From Safta nominated adventurous presenter on the magazine program Man Cave, to witty co¬ presenter of the global travel show Winging It, to charming cooking show host on Jou Ma se Chef, and as host of corporate events and conferences from Durban to Dubai, and online social commentator, Siv brings his unique brand to everything he does.
As a multi award winning comedian, Siv truly comes into his own. He has performed at every venue, and to every audience possible in South Africa, as well as to rave reviews in the Arab Emirates, the UK and the USA.
Apart from performing in his own One Man comedy shows, Siv has also produced numerous others, featuring some of South Africa's finest comedians and performers. These have won prestigious awards, and played to sold out audiences and standing ovations. Not content with capturing just one market, SiVs newly formed company, "Our companY' also coproduced the local SABC 3 Safta nominated cooking show, Jou Ma se Chef, where comedians and their 4 moms compete against other famous South Africans in a fun feisty cook off.
"Our CompanY" is currently in preproduction on a number of projects, including an hilarious local feature film, I set in Orania, with Siv as the lead. Driven by a desire to be the very best he was born to be, Siv Ngesi is a proudly South African star on the rise, and a blazing star to watch out for.
IAN SCHECKTER
Ian Scheckter is the elder brother of 1979 Formula One champion Jody Scheckter and uncle of IRL racer Tomas Scheckter, his first F1 races were in the South African Grand Prix, first driving a Lotus 72 for locals Team Gunston in 1974. The following year and also in 1976, he drove a Tyrrell 007 for Lexington Racing, either side of a couple of European outings for Williams.
In domestic racing Scheckter came close to ending the run of Dave Charlton of titles in the South African National Drivers Championship in 1975, but in his two spells as a full-time competitor dominated the championship winning 49 races and equaling John Love and Charlton's tally of 6 championships.
Securing enough funds for a full season with the March works F1 team in 1977, he turned in some poor performances, aided in great part by the fact that in some races team March had up to five drivers signed, lacking resources to provide adequately for them all. This situation spelled the end of his F1 career. Scheckter's final grand prix would have been the 1977 Japanese Grand Prix but he was detained and then expelled from Japan due to only having a tourist visa in his South African passport and Japanese objections to the South African apartheid regime.
Babalwa Latsha women's rugby on TV
Ian Scheckter challenges of early driving
Ian Scheckter racing Formula 1
Babalwa Latsha proving people wrong going to Spain
Siv Ngesi BrightRock campaign
Ian Scheckter best drive winning day Jaki was born
Babalwa Latsha going to the World Cup
Siv Ngesi movies in Hindi and Xhosa
Jody Scheckter winning in Monaco
Jody Scheckter winning the title
Jaki Scheckter driving with Juan Pablo Montoya
Kyalami hot laps with Emma Walsh and Pablo Clark racing team