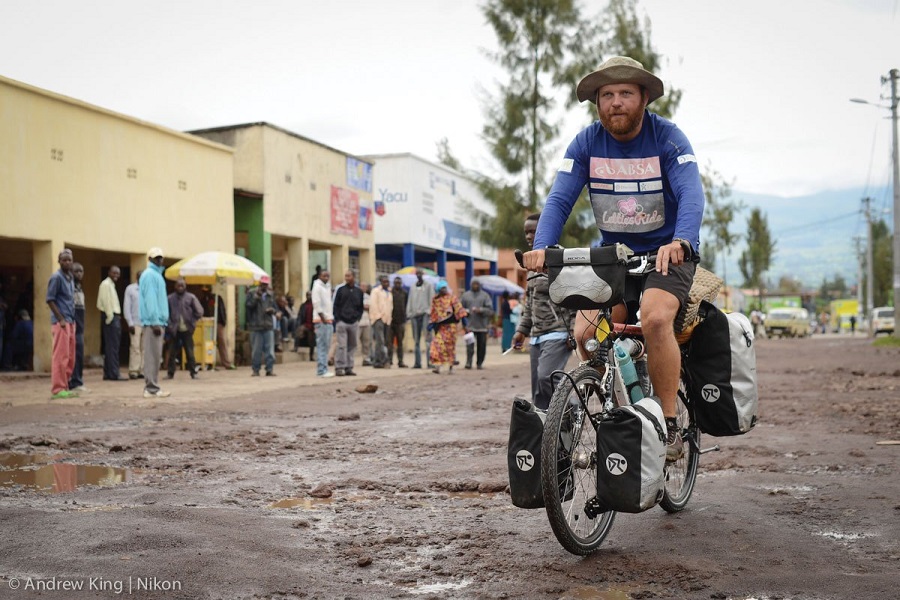 RON RUTLAND
South African 'part time adventurer' Ron Rutland is no stranger to extreme expeditions and adversity. The former rugby player and entrepreneur has embarked on not one but three extreme expeditions in his life – a world-first unsupported solo bicycle journey through the entire continent of Africa followed by world-record-breaking hole of golf across the immense, untouched landscapes of Mongolia, and most recently a charity bicycle ride from London to Tokyo (to watch the Springboks win the 2019 Rugby World Cup!).
On June 30, 2013, fatter and un-fitter than ever before, having sold his life's possessions, and having not spent more than a handful of nights in a tent before, Ron pedalled away from Cape Town Stadium to begin a remarkable trek by bike through every country on mainland Africa and parts of Europe on his way to Rugby World Cup 2015 in London. His goal: "to support the Springboks and celebrate health, vitality, mobility, adventure and a special life" – his friend, Lettie, who was fighting cancer and sadly passed away during the trip. Some 27 months, 75 countries and 42,000 km later, and 25-kg lighter Ron road into London with a passport full of stamps and a lifetime's worth of stories.
The trip would forever change Ron's life, as well as in many ways some of those who have heard and shared in his stories. The incredible humanity and kindness – the best of the human spirit that Ron encountered across such a diverse range of countries and cultures – flies in the face of 'conventional wisdom' and preconceived ideas and perceptions about so much of the world today. Add to that the compassion and generosity of the people around the world who followed what Ron calls "fun(d)raising" and donated to his cause.
After some time spent speaking about and sharing his story, Ron was ready for another adventure. When former Hong Kong rugby player and golfing buddy Adam Rolston suggested doing something with golf, it didn't take much to rope Ron in. The duo decided to golf their way across the vast, rugged expanse of Mongolia to raise money for projects supported by the Laureus Sport For Good Foundation. With Ron carrying the bag and Adam hitting up to 250 shots per day, the twosome walked and hit a golf ball some 2,000 km across the East Asian country in 2017, setting a world record for "The Longest Hole ever played."
Despite a recent hip replacement, there was a certain sense of inevitability that Ron would find a way to pull it all together again and plot another fun(d)raising expedition. After Mongolia, the Hong Kong Rugby Union appointed Ron as General Manager for Business Development, which exposed the adventurer to more sport for development and the work of so many inspiring rugby projects in Asia. With Rugby World Cup (RWC) coming to Asia for the very first time, Ron saw a once-in-a-generation opportunity to "Race to RWC" to raise money and awareness for RWC's official charity partner, ChildFund Pass It Back.
And that "Race to RWC" ended successfully, after cycling 20,093km over 230 days, through 27 countries, at Tokyo Stadium on the 19th September 2019, with Ron and riding partner James, handing over the match whistle for the opening game of the RWC to referee Nigel Owens. In addition to that vital delivery, the pair raised over EUR130,000 for ChildFund Pass It Back, and produced a documentary of their adventures, https://www.everythinginbetween.film/
Ron is inevitably already working on plans for 'what next'!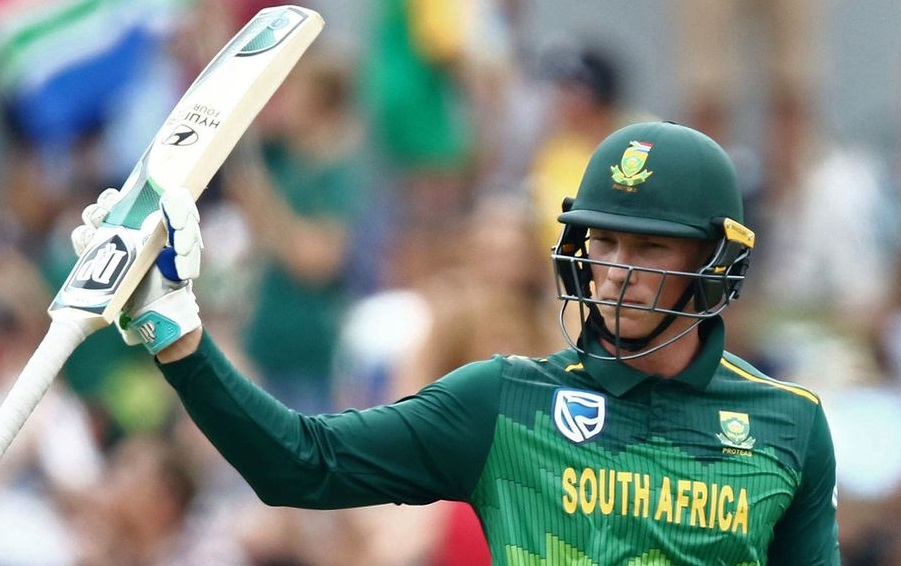 RASSIE VAN DER DUSSEN
Rassie is a South African cricketer who represents the South Africa national cricket team and plays for the Highveld Lions cricket team in domestic cricket.  In the 2018 South African Cricket Annual, he was named as one of the five Cricketers of the Year. In August 2019, he was named the International Men's Newcomer of the Year at Cricket South Africa's annual award ceremony. Later the same month, Cricket South Africa awarded him with a central contract for the 2019–20 season.
In September 2018, he was named in South Africa's Twenty20 International (T20I) series against Zimbabwe. He made his T20I debut for South Africa against Zimbabwe on 9 October 2018. In January 2019, he was named in South Africa's One Day International (ODI) squad for their series against Pakistan. He made his ODI debut for South Africa against Pakistan on 19 January 2019. During his debut, van der Dussen came within just seven runs of scoring a maiden ODI century on debut before he fell for 93. He followed this with an unbeaten 80 at Kingsmead Stadium three days later. He finished the series with 241 runs, averaging 120.5, across the five ODIs.
Van der Dussen was then retained for the ODI series against Sri Lanka in March. He scored 112 runs across four ODIs including one fifty and finished the series with an average of 56. n April 2019, he was named in South Africa's squad for the 2019 Cricket World Cup. In December 2019, he was named in South Africa's Test squad for their series against England. He made his Test debut for South Africa, against England, on 26 December 2019. In March 2020, he was awarded with a national contract by Cricket South Africa ahead of the 2020–21 season.
In April 2021, in the first match against Pakistan, van der Dussen scored his first century in an ODI, with 123 not out. At the age of 32 years and 54 days, he also became the oldest cricketer for South Africa to score his first century in an ODI match.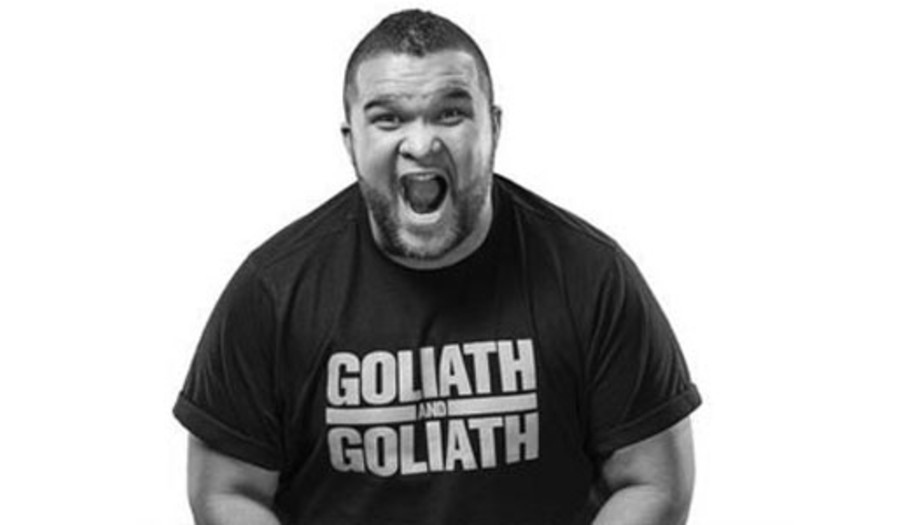 JASON GOLIATH
Jason Goliath is one of South Africa's top comedians and in  2015 and 2017, Jason Goliath was recognized as one of Africa's best comedians and invited to represent the continent at the Just For Laughs Festival in Montreal, Canada.
With more than 10 years professional MC experience Jason also takes on facilitation roles and has done so for Standard Bank, FNB, Bidvest, Stanlib, Deloitte, Vodacom, DSTV / Multichoice and SAA to mention a few.
Jason is currently a host on SABC 3's hit show Man Cave and had his own late night talk show also on SABC 3  called Larger than Life. Jason gained nationwide fame as the loveable Gatiep, in a recurring role for the sitcom Ses'Top La.
Even with his comedic TV roles, it's clear comedy is his first love, and one he keeps on returning to. Even though it all started out as a hobby for Jason, often called the Strangely Sexy Fat Guy.
Performing at corporate gigs and appearances at comedy clubs, he was one of the featured acts at the 2012 Comedy Central Presents… Live @ Parker's.
Diversifying his career and establishing himself as a true entertainer, Jason was one of the celebrity contestants in the 2015 edition of the hit reality TV competition show Strictly Come Dancing. Alongside his partner, professional dancer Samantha Bele Viana, Jason impressed with his dance moves, but not enough to win the title at the end of the season.
This was a big year for Jason, as he received an exclusive invitation to represent the whole continent of Africa, at the annual Just For Laughs Festival, which takes place in Canada.
The Impossible Machine with Ard Matthews
Rassie van der Dussen the IPL escape
Jason Goliath the Maldives
Ron Rutland Joburg2Sea and lockdown
Sean Fitzpatrick Laureus importance
Jason Goliath life on radio
Rassie van der Dussen getting the first hundred
Ron Rutland the documentary on ShowMax
Jason Goliath getting back to comedy
Rassie van der Dussen the season ahead
Ron Rutland the new adventure
Sean Fitzpatrick the Lions