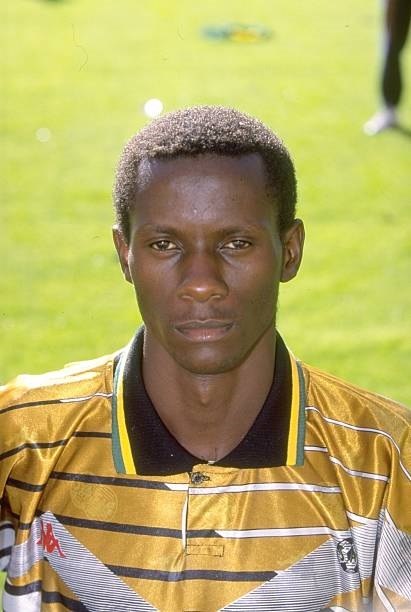 HELMAN MKHALELE
Helman Mkhalele is one of the most decorated South African players to grace the football pitch. He had a long & successful spell with the national team with is debut coming under coach Clive Barker on the 24th of November 1996, in the process he earned an impressive 66 appearances and scoring 8 goals while providing numerous assist s which have helped him carve his name in the rich history of South African Football by being part of the successful Bafana Bafana team in history of South African Football . Helman Mkhalele has played in 5 major tournaments for Bafana Bafana: – African cup of Nations 1996 Gold Medal – FIFA Confederation Cup 1997 – African Cup of Nations 1998 Silver medal – FIFA World Cup 1998 France, first time Bafana Bafana qualifying in history. – African Cup of Nations 2000 Bronze Medal Helman Mkhalele has displayed a handful moments of brilliance for the national team by scoring some incredibly special goals with one of them being the goal and providing crucial assists for his teammates . After tormenting opponent s on the world stage with his electrifying skill, pace, and eye for goal, he earned his last cap in 2004.
After retiring from professional football as a player, Helman Mkhalele took his vast experiences he gained from his long and successful career and took up coaching with the aim of growing and improving the South African Football. Helman Mkhalele has an impressive coaching record as assistant coach of South Africa's Men under 20 team formerly known as amajita, he was the assistant coach to Coach Thabo Senong who they formed a formidable partnership where they went onto qualifying for the biggest youth tournaments and winning multiple medals along the way. Coach Helman Mkhalele is currently the interim Head Coach of the Amajita team and was Runners up at the under 20Cosafa Cup in Zambia. Helman Mkhalele has also worked with the senior national team Bafana Bafana at the Chan Tournament in 2016, Cosafa tournament in 2018.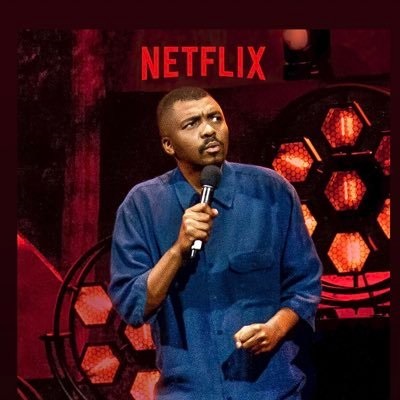 LOYISO GOLA
Loyiso is a South African stand-up comedian. He is the co-creator and anchor of the late-night satirical news television series Late Nite News with Loyiso Gola on e.tv and eNCA which was launched in 2010. In 2012 he was named one of the Mail & Guardian 200 Young South Africans, in the Media & Film category. Mens Health describes Gola as having "divisive mass appeal" due to the openly critical nature of his humour, and being "a genuine thinker masquerading as a fool and the reluctant voice of a cynical generation". His younger brother Lazola Gola is also a comedian.
Gola is a Xhosa, born in the Cape Town township of Gugulethu. He moved away from Gugulethu at the age of 14, and attended Zonnebloem Nest Senior School in Woodstock. Gola describes himself as "very reserved and shy" before his exposure to comedy. After performing a stand-up opening act for comedian Marc Lottering at his high school, his drama teacher introduced him to the Cape Comedy Collective at the age of 17. He subsequently job shadowed stand-up comedians from the comedy troupe for a school work experience programme and began performing on stage regularly with the group. He matriculated in 2002, and won the Sprite Soul Comedy Tour in December of the same year, after which he relocated from Cape Town to Johannesburg.
His television career began with appearances on SABC 1 in the Phat Joe Live talk show in 2002, and subsequently on the SABC 1 Pure Monate Show sketch comedy series created by comedians David Kau and Kagiso Lediga in 2003. n 2007 he became the co-host of the SABC 2 Dinner with the President talk show created by Pieter-Dirk Uys, playing the role of the black grandson of the satirist's alter ego Evita Bezuidenhout. In 2010 he became the host of the Late Nite News satirical series he co-created with fellow comedian Kasigo Lediga. The show was nominated for an International Emmy Award for best comedy series in 2013.
Gola has also performed stand-up comedy in various one-man shows on the South African comedy circuit since 2006, as well as in several international comedy festivals. He won the Best Breakthrough Comedy Act South African Comedy Award for his 2007 one-man show Loyiso Gola for President, which coincided with the run-up to the election of a new leader of the African National Congress who would ultimately become the President of South Africa.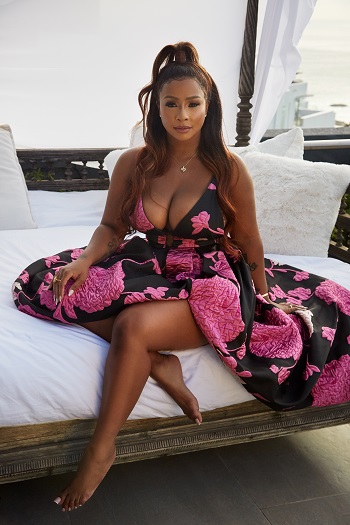 BOITY
Boitumelo Thulo, most commonly known as Boity, is a rapper, actress, model, television presenter, businesswoman and entertainer and, most recently, one of the owners of the recently launched BT Signature, a range of alcoholic and non-alcoholic peach flavoured sparkling fruit drinks. Born in Potchefstroom in the North West, Boity knew she wanted to be in the entertainment industry from a young age. Her television career took off when she landed the presenter role on the YO-TV education show 'Crib Notes' in 2011 and co-host alongside Thomani Mahlaba on The Media Career Guide Show soon after. Boity performed hosting duties for several television shows during this time, including Ridiculousness Africa, Club 808, Change Down, and Big Brother Africa.
In 2012, Boity ventured into acting in the drama series 'Rockville', her first starring role, where she played 'Mpho Bogatsu' for four seasons. In 2014, she was a celebrity contestant on the first-ever episode of the e.tv game show 'I Love South Africa' alongside teammates Mandoza and Owen Sejake. Later that year, she was one of the celebritydancers on the seventh season of the reality competition series Strictly Come Dancing, partnered with Ryan Hammond. Boity made her film debut in 2014 as well, starring as the titular character 'Betty' in the comedy short film'Dear Betty'. She also had a small supporting role in 'Mrs Right Guy' in 2016.
In 2017, Boity made her rapping debut on the Migos Culture Tour in South Africa as one of the group's opening acts alongside Nasty C. Boity later released her debut single, 'Waz Dat', featuring Nasty C, in 2018. The single would become the first-ever single by a South African female rapper to be certified Platinum and became the best-sellingsingle of all time by a female rapper in the country.  The highly celebrated debut single also received industry recognition and praise, being awarded in the category of 'Best Collaboration' at the 2018 South African Hip-Hop Awards. Boity was the first lead female rapper to receive this honour.In February 2019, Boity released the follow-up single titled 'Bakae'. The following year, Boity released her long-awaited EP, titled 4436, featuring Ricky Rick and various other artists. Also in 2019, Boity was named as one of Forbes Africa's '30 Under 30' for her contribution to the music and entertainment sector. In 2020, Boity joined forces with Halo Heritage to launch her signature Boity Pink Sapphire Eau de Parfum, as well as a line of hair care products for natural hair. As of 2021, Boity is the most followed South African female rapper on Instagram.