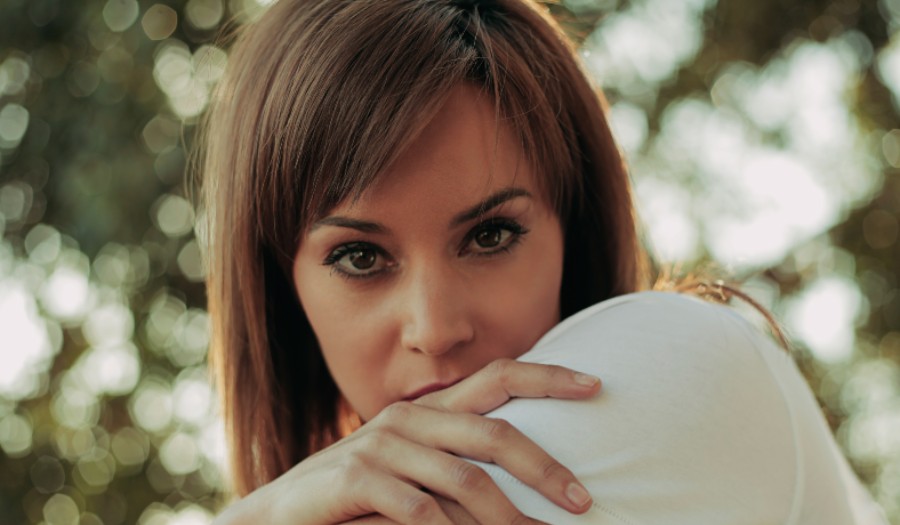 SHANNON ESRA
We all know and love Shannon Esra as the bold, ruthless, and no-holds-barred lawyer Sandra Stein, who fights tooth and nail for her clients. This character has starred in Mzansi Magic's The River, The Queen, The Throne, Gomora, as well as MNET'S latest telenovela, Legacy. After her successful role as Candice on MNET's Still Breathing, Shannon delivered an unparalleled performances as Samantha Hugo, on the new hit drama series, Lioness.
Growing up in Johannesburg, Shannon Esra was cast in her first professional acting role at16, playing Siri in the feature film I Dreamed of Africa, alongside Kim Basinger and Daniel Craig.
In 2003, Shannon graduated with a Bachelor of Arts degree in Dramatic Arts from the University of the Witwatersrand and found herself debuting in her first professional theatre production at Pieter Torien's Monte Casino Theatre that same year. It may come as a surprise that the theatre is where she first cut her teeth; but it was her portrayal of Neets in Dorothy Ann Gould's 2004 theatre production "Japes", which garnered Shannon The Naledi Award for Best Performance by a Newcomer/Breakthrough (Female), as well as a Fleur du Cup nomination for Best Supporting Actress.
Shannon's other TV credits include the misguided, cult-following, self-mutilating girlfriend of Kyle Ortlepp, Yvette Meyer in Isidingo; the lead role of Caz O'Donough in MNET's drama series Snitch; she was a main credited cast member in the second and third seasons of the SABC3 drama series Hard Copy, playing hard-edged journalist Kim Smollen; as well as Samantha Mazur in The Lab. Shannon returned to Isidingo in 2015 where she played Angelique Scott (yup, she's played two different characters on the same show!); Shannon starred alongside Eric Stoltz, playing his estranged and embittered ex-wife, in the International Sci-Fi mini-series The Triangle; and she also played the romantic lead Katie in Darryl James Roodt's rugby feature film Number Ten. In 2007, Esra made Bollywood history by being the first Caucasian female in a starring role, which saw her in a star-studded cast, as one of the six heroines in the Bollywood film Salaam-E-Ishq. Shannon also starred alongside Daniel Radcliffe in BBC 2's highly anticipated, The Game Changers in late 2015. Midway through 2016, Shannon was on set with Lawrence Fishburne, in the BET Biopic, Madiba.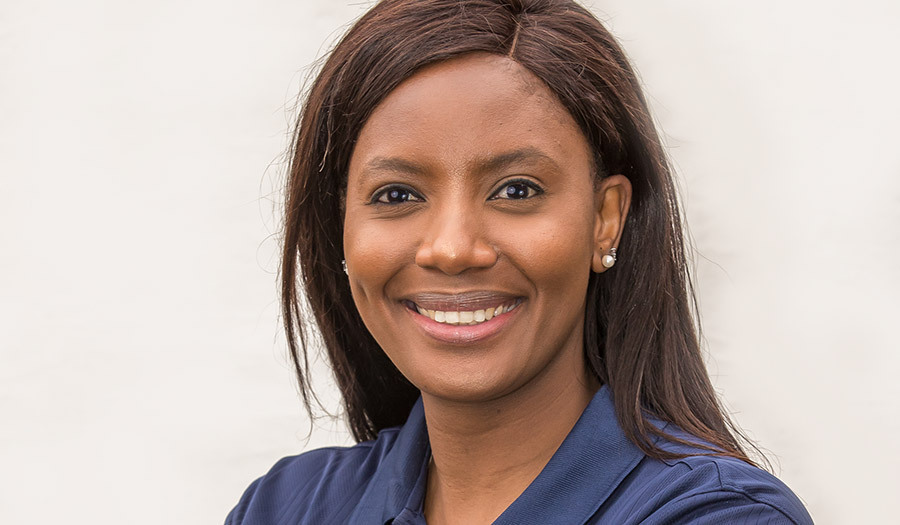 DUMISANI CHAUKA
Miss Dumisani Chauke was born in the small township of Malamulele in Limpopo province, South Africa.
She graduated holds a Post Graduate Diploma in Sport Management and is currently enrolled for a Master's Degree in Marketing at Tshwane University of Technology where she is employed as a Sport Organizer for Netball and Basketball. She is a netball analyst for Super Sport and serves on the adjudicating panel of the Gauteng Sport Awards and was elected as Chairperson in 2019. In 2018 she was awarded the presidential award at the 2018 South African youth awards hosted by NYDA for the work through her foundation (DUMISANI CHAUKE NETBALL FOUNDATION). She was recently appointed to serve on the SASCOC Coaches Commission, CUCSA Technical Sub-Committee and is a member of the USSA High Performance Commission.
She is an Ambassador for the following organizations:
Brand South Africa's "PLAY YOUR PART" program
BETWAY SOUTH AFRICA "Betway cares skills hub program"
Laureus Sport For Good Foundation
Nelson Mandela University Sport Department
She held the following coaching positions in the Brutal Fruit Netball League:
Assistant coach, Gauteng Jaguars 2016.
Head coach, Limpopo Baobabs 2017
Assistant coach, Gauteng Golden Fireballs 2018.
Head Coach, Gauteng Golden Fireballs 2020
She managed the following national teams teams:
2016 SA Students netball team (gold medalist Miami).
2016 SA u19 netball team (gold Angola)
2014 SA Students netball team (gold Zambia)
She held the following National Coaching positions:
2016 and 2017  SA U21
2018 SA U19 (Botswana)
2017 and 2019 SA Proteas Quad series (England)
2018 Commonwealth games (Australia)
2019 SA Students team (Silver  Uganda)
2019 – current appointed Spar Proteas Assistant coach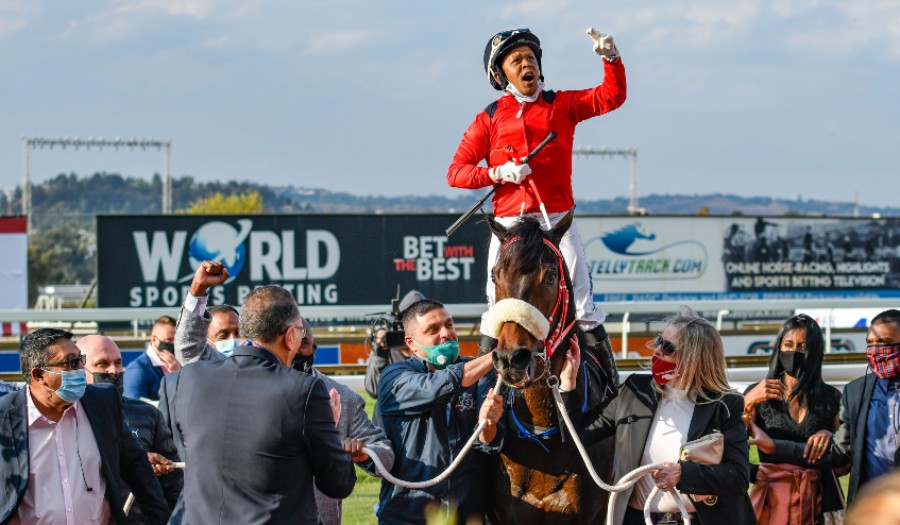 MUZI YENI
Muzi Yeni is a South African thoroughbred horse racing jockey. To date he has won Numerous Grade 1 races, with 1788 career wins, as off 24th May 2021.
He finished second in the 2018/19 SA Jockey Championship riding 215 winners, narrowly losing by 3 wins, to Lyle Hewitson. Yeni won his first race in the 12th start of his career. He rode Storm King to victory for Mike de Kock at Clairwood in November 2003.
Yeni's first Grade 1 victory came in the President's Champions Challenge over 2000m at Turffontein in April 2011. He rode Happy Landing to victory, which was a big outsider at 55/1. Muzi Yeni won the Grade 2 Peermont Emperors Palace Charity Mile at Turffontein Racecourse in November 2018. Yeni rode Coral Fever to victory, winning R150,000 for his charity, Khangezile Primary School. Yeni was educated at Hunt Road Secondary, before earning his matric at the South African Jockey Academy.
As an apprentice he rode 75 winners. In the 2007/08 season, his first as a fully fledged jockey out of the academy, he rode 36 winners. The following season he rode 57, and 97 in the 2009/10 season. He then broke into the top 10 in the 2010/2011 season, finishing third on the national log with 133 winners.
Muzi Yeni rode for Team SA for the first time in the International Jockeys' Challenge in 2010, where he subsequently won the Turffontein leg.
He represented Team SA in Premier Gateway Challenge in Singapore in September 2018.
INSERT Netball project visit for Laureus with Dumisani Chauke mov
Dumisani Chauke the World Cup coming
Shannon Esra being Sandra Stein
Dumisani Chauke starting her foundation
Muzi Yeni being the fat jockey
Shannon Esra Bollywood star
Dave Farrell coming back to South Africa
Dumisani Chauke buying a house for players
Muzi Yeni looking ahead to the July
Shannon Esra the Elvis impression
Dave Farrell US Open insight
Dylan Frittelli StarStruck
Joan Armatrading singing for Madiba
Joan Armatrading New Album