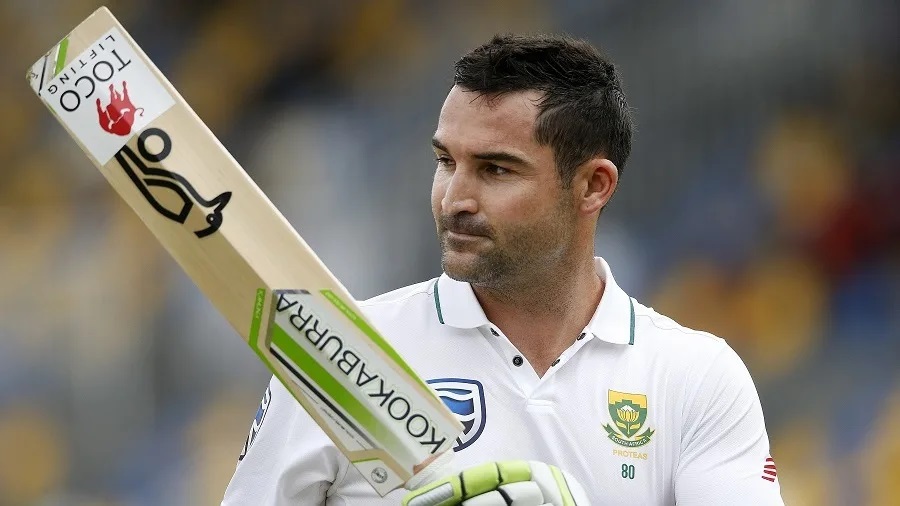 DEAN ELGAR
Dean Elgar had already been identified as a future Protea from the time he led South Africa to the ICC under-19 World Championship in 2006. Since then he has been a consistent performer in franchise cricket as an opening batsman in the 4-Day Domestic Series and as a middle-order all-rounder in limited overs cricket.
He suffered the frustration of having to drop out injured after being selected for his ODI debut against Sri Lanka in early 2012 and his chance finally came when the selectors decided to rest Jacques Kallis for the following ODI series in England. He played in all five matches and did well enough to suggest that there may be further opportunities.
Apart from his contribution with bat and ball he also took a stunning catch in the deep in the victory over England at Southampton.
His Test debut followed in Australia at the end of 2012 when he was called up as an injury replacement for JP Duminy and his first century came in his third match against New Zealand. The retirement of Graeme Smith has created a regular opportunity for him in his specialist position at the top of the order. He and Stephen Cook earned their place in history when they provided the 10th instance of two batsmen sharing two century opening partnerships in the same match.
He had a stellar year in 2017, scoring centuries against four different opponents and ranking as one of the leading runs scorers in the calendar year. It earned him a position in the ICC Test team of the year for that year.
He made his captaincy debut in the first Test match against England at Lord's in 2017 and scored South Africa's only century in that series.
During the 2017-18 season he carried his bat twice in the series against India and Australia to equal the world record of having done this overall on three occasions.
His century for the Proteas in India in 2019 was South Africa's third highest Test score in that country and it also meant that Pakistan is the only major country against which he has yet to register a three-figure score.
His career has moved to a new level after his appointment as Test captain in March of 2021. Cricket South Africa looks forward to a new dawn and a new era for the Proteas under his leadership.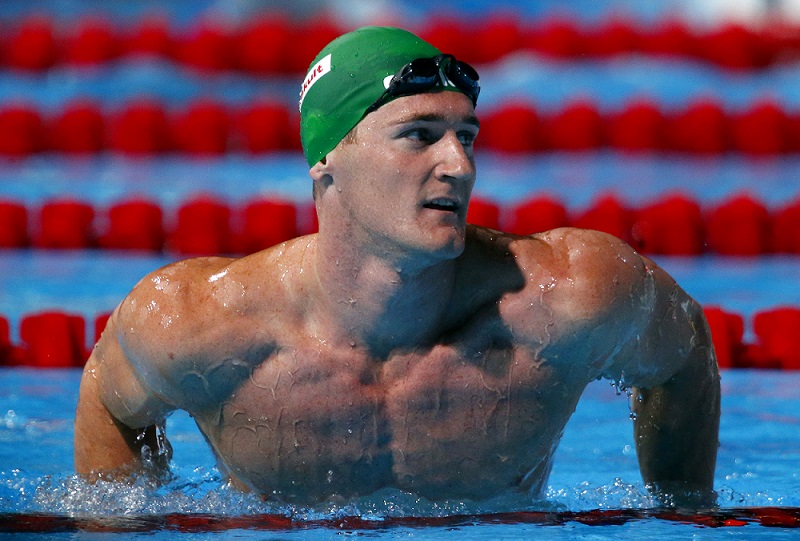 CAMERON VAN DER BURGH
Cameron Van der Burgh trains with Dirk Lange and is based in Pretoria. He has represented South Africa at the 2008 Summer Olympics, at the 2012 Summer Olympics where he won the gold medal in the 100-meter breaststroke in a new world record, and the 2016 Olympics. He has won numerous World Championship medals since his debut in 2007 when he took a bronze medal. Three times he has won the FINA overall World Cup.
Van der Burgh set his first world long-course record (27.06s) in the 50 m breaststroke in the semifinals at South African nationals in April 2009, cutting 0.12 of a second from Oleg Lisogor's old world record set in 2002. He won the world title in the same year at the Rome championship, also in the 50 m breaststroke.
He won the 50m breaststroke at the 2010 Commonwealth Games in a time of 27.18 seconds in a new games record and the 100m world title at the 2010 short course world championships. He won the 100m breaststroke gold medal at the 2012 Summer Olympics in a new world record time of 58.46 seconds,  and paid tribute to late world champion Alexander Dale Oen afterwards. Van der Burgh later admitted to breaking the rules by utilising illegal dolphin kicks during the race which was confirmed by video replays showing Van der Burgh taking three dolphin kicks. Subsequently, FINA have suggested they may consider underwater video evidence to judge results, although van der Burgh's results and medal are not under threat.
At the 2014 Commonwealth Games, he won the gold in the men's 50 m breaststroke in a new games record. He won silver in the 100 m breaststroke behind Adam Peaty, and was part of the South African team that won bronze in the men's 4 x 100 m relay. The 2014 Commonwealth Games marked the beginning of his major rivalry with World and Olympic champion Adam Peaty. Although Peaty has maintained the upper hand at Olympic and World level, especially in the 100 metres breaststroke, Van Der Burgh has remained his main international rival, and remains the only swimmer to have beaten him since his breakthrough, on both occasions denying Peaty the only major silverware missing from his collection, the Commonwealth Games 50 metre breaststroke title (a race not on the Olympic calendar).
At the 2016 Olympic Games Cameron secured the silver medal in the 100m Breaststroke earning his second Olympic Medal. Later that year he went on the win another World Championship title at the World Short Cours championships in the 50m Breaststroke.
In December 2018, van der Burgh announced his retirement from competitive swimming following the conclusion of the 2018 FINA Short Course World Swimming Championships, where he won two individual gold medals.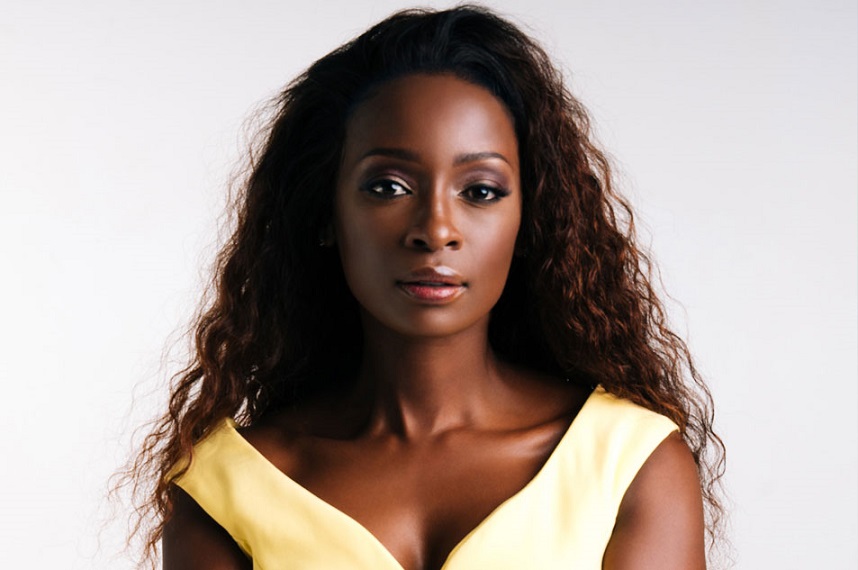 HLUBI MBOYA
Hlubi Mboya burst onto the acting scene in South Africa in 2003 with her  role as Nandipha Sithole, an HIV positive character in the SABC3 dramaseries, Isidingo. Hlubi volunteered to star as an HIV positive character, in an age when the disease was still very much stigmatised and has used her role to break down the barriers for people with HIV and to create moreawareness. Since then, Hlubi has starred in numerous other films and series, including the internationally acclaimed Hector and the Search for Happiness. Hlubi is currently the lead actress in the SABC3 crime drama, The Docket.
Based on her personal convictions and the exposure she received forportraying an HIV positive character, Hlubi took the next logical step and became more heavily involved in social activism. Since 2005, Hlubi has been a Global Goodwill and African Ambassador against Hunger with the United Nations' World Food Programme. She is also the Director of Sunshine Cinema, as well as being involved with SWIFT (Sisters Working in Film and Television). Hlubi has travelled throughout Africa, as a 46664 Global Ambassador of the Mandela Bangle. Ms Mboya is also a committee member of READ Educational Trust, which creates training workshops on script writing. During July 2019, Hlubi was also appointed as Non-Executive Director of the Mandela Education Programme. Mrs Mboya Arnold is also the Executive Director and Producer of Future CEOs, an NGO that aims to supply South Africans with the necessary business and entrepreneurial skills. Future CEOs also teaches financial literacy to especially artists and people in the creative industries, as there is a serious need for this.
Hlubi has also established the Hlubi Mboya Arnold Sunshine Cinema Scholarship for a full-time higher certificate in film production at the School of Audio Engineering (SAE) Institute. She is the first woman of colour in South Africa to be an SAE scholarship patron. Hlubi has completed numerous qualifications in Health and Fitness, as well as in Finance.In an effort to increase her understanding of business, Ms Mboya is currently busy reading for her MBA. Based on her activism, as well as her excellent media exposure, Mrs Hlubi Mboya Arnold would make an excellent addition to the Board of Impilo Health Care Clinics (IMHC).