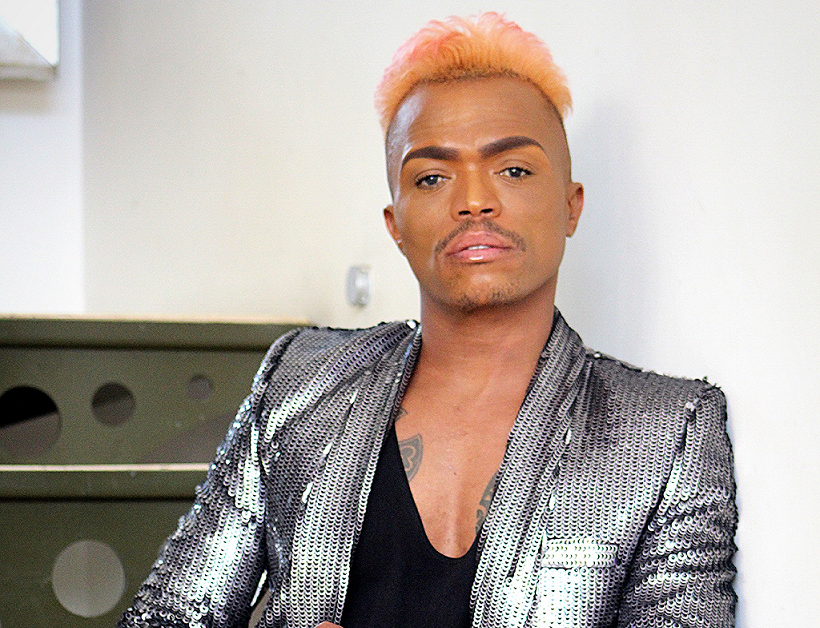 SOMIZI MHLONGO
Somizi Mhlongo is a notable South African choreographer, actor, singer, radio personality, TV presenter/ personality and reality TV star. He started his acting career at a tender age of 13 appearing on the film called Scavengers in 1987. In 1992, he appeared on the musical and political film, Sarafina, which gained his prominence in the industry and South Africa as a whole. With his numerous appearances, Somizi has become one of the most notable and successful personalities in the South African entertainment industry. Somizi Mhlongo was born on the 23th of December 1972, in Soweto, to the late South African veteran actress, Mary Twala and the late actor and comedian, Ndaba Mhlongo. With the acting experience he gained from his parents, Somizi was exposed to the entertainment industry at a young age.
After starring and taking part in the choreography of Sarafina!, Mhlongo also appeared in several films including drama film Cry, the Beloved Country (1995).
He ventured into music, which was a critical and commercial failure. He then made a revival with his song Ngibonile (2017) featuring house record producer Heavy K.
With numerous television appearances, Mhlongo became one of the notable and successful personalities in South African industry. He appeared in various television shows, including Idols South Africa (2015–present), V Entertainment (2018–present), and his reality show Living the Dream with Somizi (2016–present).  Other TV credits include City Ses'la, Ayeye and 10 Over 10.
Mhlongo hosted various award shows notably being the South African Music Awards where he co-hosted for 3 consecutive years (2016, 2017 and 2018). On 26 April 2018, Mhlongo was the featured roastee in Comedy Central's annual roast special.
In 2017, Mhlongo released the dance workout DVD Grind! With Somizi, which was available at Verimark. The workout choreography had many elements of South African dance moves. Mhlongo also did several YouTube workout videos under the name Kwaitone Dance Fitness with Somizi.
Mhlongo has kept his relationships private. However, in 2017 rumors surfaced that he was dating South African model and entrepreneur Mohale Tebogo Motaung. The two confirmed these rumors in 2018. Mhlongo proposed to Motaung while on their vacation in Paris, France. The two were married in a traditional wedding on 28 September 2019, and they had a white wedding on 30 January 2020.
On 14 February 2020, the couple made a guest appearance on Metro FM-Morning Flava breakfast show. During the interview, Mhlongo said they were investing in a new home and they would jet off on their honeymoon to Coachella and Dubai in April. They also hinted at having a third wedding in Italy.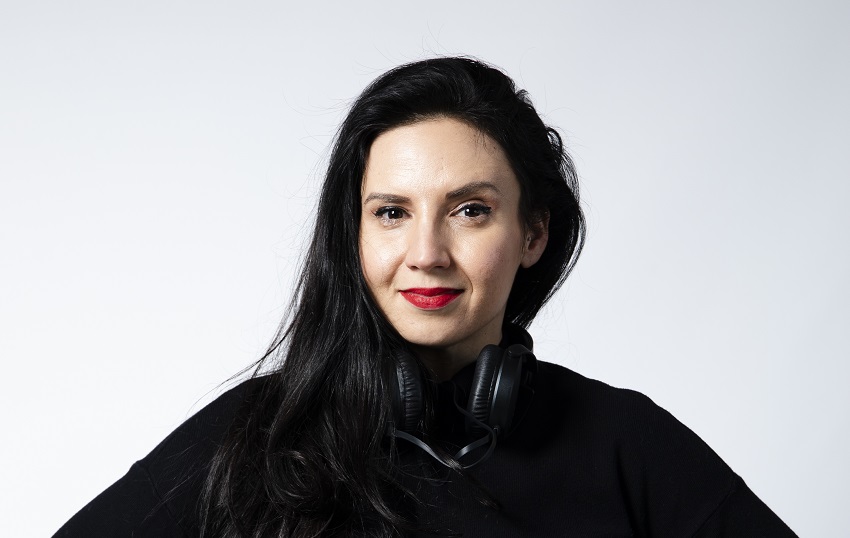 NINA HASTIE
Hilarious, smart, and inspiring are some of the many incredible terms that are used to describe Nina Hastie. It would be safe to say that her free spirit has contributed to these praises. As a South African actress, she has performed at numerous major theaters in the country such as at the Wits Theater, The State Theater, and Joburg Theater. She is also a renowned comedian and has been featured in shows such as The Late Nite News and The Bantu Hour.
Nina is one of the country's most hilarious women and has performed both in and out of SA. Back in 1996, Nina was the youngest radio host in the country at the age of thirteen. She claimed that being good with people was how she landed the job. For the next five years, she worked with YFM and K-TV and also did voiceovers for feature-animated films such as The Adventures of Dick King and Bushfire Fairly Tales.
In 2009, she was also one of the cast members in a show known as The Truth About You which talked about HIV. Nina Hastie has had a great sense of humor since her early years. Growing up, she would entertain people at her grandfather's restaurant, and this is how she nurtured and grew her love for entertainment. She has worked for a circus before where she discovered her fearless and adventurous spirit. Before she landed a job at W24.com, she was a comic columnist for The Times Newspaper and also the Grazia magazine prior to its closure. Luckily, an editor who previously worked at Grazia joined W24 and asked her to join the team.
Nina is currently presenting late night SABC 3 talk show. Nina is the Trending SA – Seasoned MC who has worked on corporate functions including the Diversity Bank of Southern Africa Awards, Album launches of Muzi, Batuk, and Urban Sass conference to name a few. She is a columnist at Women 24 and hosted the South African Hip Hop Awards in 2016 and 2017.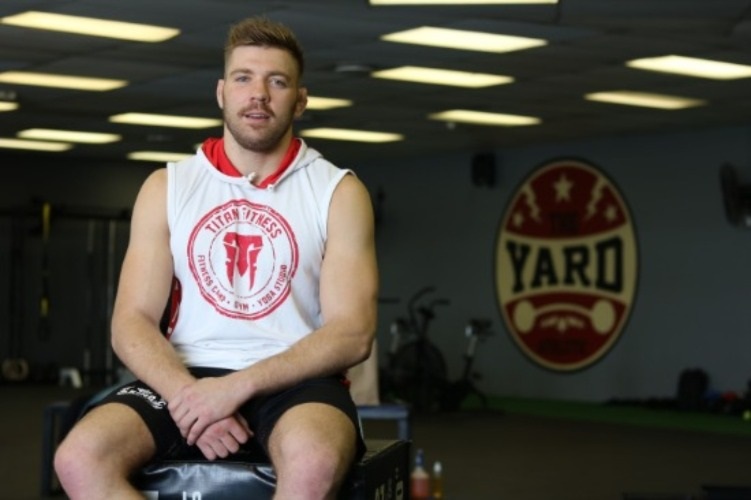 DRICUS DU PLESSIS
Dricus Du Plessis is without doubt the biggest name on the African continent when it comes to MMA. The youngest champion in the history of the EFC by capturing the welterweight belt in 2016, Dricus then went on to the claim the middleweight belt in the same organisation, plus the welterweight belt in Europe's KSW. He did this all before the age of 25, and now he sets his sights on becoming an EFC triple weight division champion en route to the ultimate goal of fighting in the UFC.
Dricus is a South African professional mixed martial artist, a professional since 2013; he has also fought for Polish-based promotion KSW. In addition to being a two-time Middleweight and former Welterweight EFC Champion, he is also a former KSW.
Du Plessis made his professional debut in 2013, amassing an undefeated 4–0 record before facing future UFC veteran and then-EFC Middleweight Champion Garreth McLellan at EFC Africa 33, losing via guillotine choke submission in the third round.
In June 2015, Du Plessis made his Welterweight debut at EFC Africa 40 against Dino Bagattin, winning via a second-round rear-naked choke submission. After going 3–0 in 2015, Du Plessis faced veteran striker Martin Van Staden at EFC 50 for the vacant EFC Welterweight Championship. Du Plessis won via guillotine choke submission in the third round. Du Plessis was later set to defend his title against one of its former holders, Henry Fadipe. However, the bout was scrapped when Fadipe encountered issues with his visa.
Du Plessis returned to EFC in 2017, defeating Brazilian Mauricio Da Rocha Jr. in a Welterweight contest before facing Yannick Bahati at EFC Africa 62 for the Middleweight Championship. Du Plessis won guillotine choke at 1:30 of the first round, becoming a two-weight class Champion within the promotion.
In 2018, Du Plessis was slated to face KSW Welterweight Champion Roberto Soldić for the KSW title at KSW 43 on April 14. In an upset, Du Plessis dethroned Soldic via TKO, after dropping him with a left hook. The two would later rematch at KSW 45: Return to Wembley in the fall of that year, with Du Plessis being defeated via third-round knockout.
Du Plessis fought again for KSW at KSW 50: London against Brazilian-German fighter Joilton Santos, winning via TKO.