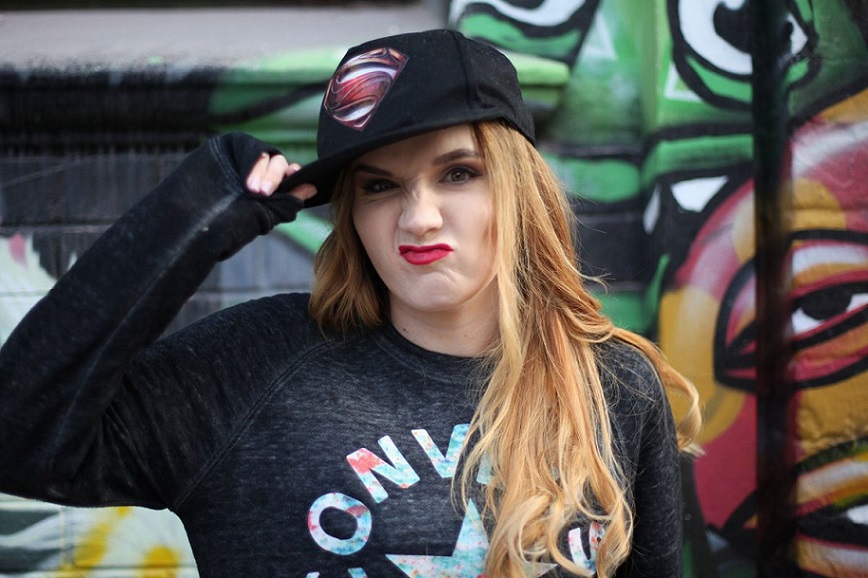 SAM WRIGHT
Sam is the editor and founder of Tech Girl. She spends most of her time willing her superhero powers to kick in and attempting to convince horses to jump over brightly coloured poles. Sam dreams of the day she can beat traffic by taking a hover board to work and own a robot that makes her tea. After completing a BA Journalism and BA honours degree in Communication Science she started working at YFM, one of South Africa's biggest youth radio stations.
Sam subsequently made the move to corporate spending a few years at an engineering firm and some time at a marketing agency before turning Tech Girl in to a full time gig. Sam is a blogger but also a YouTuber and live streaming from time to time. Sam is the brand ambassador for Razer and is currently signed with Codered Esports.
Sam was the brains and hands that made Acer for Gaming and the 2-17 Valkyrie Challenge possible. She hosted numerous esports competitions in South Africa and internationally. These include the big ones like desk hosting and interviewing for PUBG Europe League 2019, hosting Nintendo Splatoon 2 and Super Smash Bro Ultimate European Championships, hosting an ESL stage at Gamescom 2017, Overwatch Contenders Europe, the Samsung Galaxy CSGO Championships and even the 2017 Crossfire Grand Finals in China.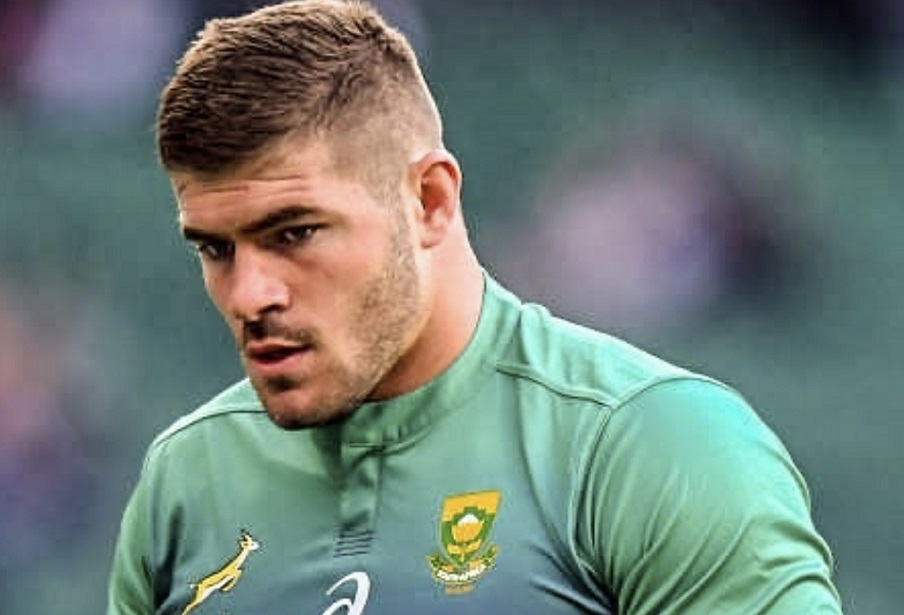 MALCOLM MARX
Malcom is a South African professional rugby union player for the South Africa national team, the Lions in Super Rugby, the Golden Lions in the Currie Cup and the Golden Lions XV in the Rugby Challenge.  His regular position is hooker, but he did play as a flanker at youth level for the Golden Lions.
Marx represented the Golden Lions at several youth tournaments. He played for them at the 2007 Under-13 Craven Week competition and the 2010 Under-16 Grant Khomo Week competition.
He was included in a South Africa Academy side in 2011 and, following the 2012 Under-18 Craven Week competition; he was named in the South Africa Schools side and played against France and England in August 2012.
In 2013, he played for UJ in the 2013 Varsity Cup competition, making eight appearances and scoring four tries.
He was also a regular for the Golden Lions U19 side during the 2013 Under-19 Provincial Championship competition. He made thirteen appearances in total, scoring four tries – one of them in the final against the Blue Bulls U19.  He was also named as the Golden Lions U19 Forward of the Year for his displays.
He was included in the South Africa Under-20 side for the 2014 IRB Junior World Championship.
Marx made his senior debut for the Golden Lions in the 2014 Vodacom Cup by starting in their 18–16 opening day victory over the Leopards in Potchefstroom.
He was also included in the Lions Super Rugby squad for the 2014 Super Rugby season.
After a stellar 2017 for the Lions, Marx picked up a number of awards for the Lions including Super Rugby Player of the Year, Supporters Player of the Year, Players Player of the Year and Most Valued Player of the Year.  Marx continued this form into the 2018 Super Rugby season, finishing the competition as the Lions' top try-scorer of the year and he is now the join top try scorer (27) in Lions history, a record he shares with current team mates Courtnall Skosan and Lionel Mapoe.
In 2016, Marx was included in a South Africa 'A' squad that played a two-match series against a touring England Saxons team. He came on as a replacement in their first match in Bloemfontein, but ended on the losing side as the visitors ran out 32–24 winners. He then started the second match of the series, a 26–29 defeat to the Saxons in George.
Marx was first selected for the Springboks for the 2016 Rugby Championship, making three appearances for his country during 2016. Marx made his debut for the Springboks on 17 September 2016, the same date as teammate Francois Louw's 50th test. Marx replaced Springbok captain Adriaan Strauss in the 43rd minute, but had a disappointing debut, with South Africa losing to New Zealand 13-41. Marx earned his first start for the Springboks on 5 November 2016, putting a 51-minute performance into a 31-31 draw against the Barbarians Club, prior to being replaced by Bongi Mbonambi.
After a series of outstanding performances for the Lions, Marx became a regular starter for South Africa in 2017. On 10 June 2017, he was named man of the match for his performance in the first of three tests against the French.
Marx took his international career to new heights on 7 October 2017, with his performance against New Zealand becoming much-talked about and publicised, arguably his best individual performance to date. The performances of Marx, as well as fellow forwards Steven Kitshoff and newly-appointed Springbok Captain Eben Etzebeth allowed South Africa to compete well against the All Blacks, with Marx making four turnovers and many tackles on defence, also setting up replacement loose forward Jean-Luc du Preez for a try and scoring the final try of the game. Marx's try was converted by Lions teammate Elton Jantjies to make the final score a narrow 24-25 loss to the All Blacks. Marx completed his 2017 rugby season by appearing in three of the four Springbok tests during the 2017 end-of-year rugby union internationals.
In 2017 Marx scooped a number of awards, he was voted SA Rugby Player of the Year and SA Rugby Young Player of the Year. He was also voted South African Super Rugby Player of the Tournament.
Marx was named in South Africa's squad for the 2019 Rugby World Cup. South Africa went on to win the tournament, defeating England in the final.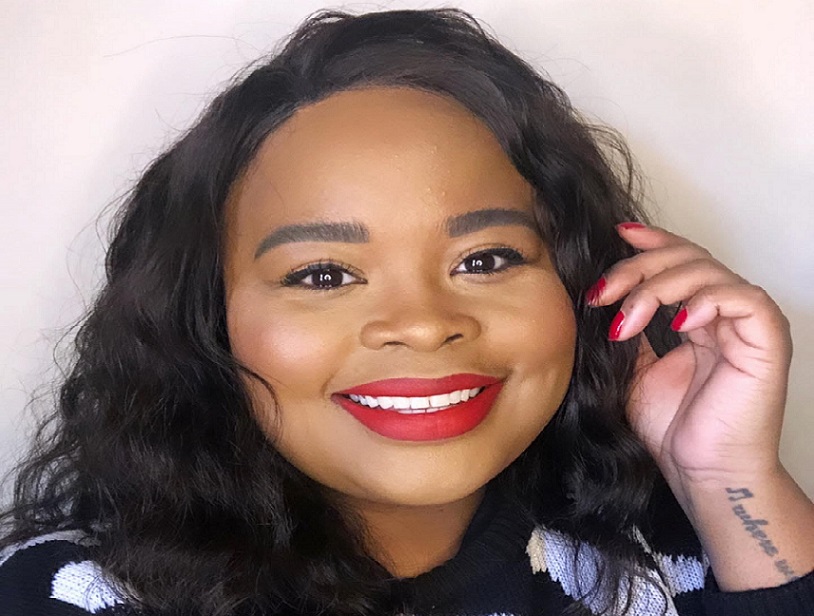 LESEGO TLHABI
Lesego completed a BA (Honours) in Theatre with majors in Musical Theatre and Playwriting in 2014 from Brunel University in London. During the summer of 2013, she adventured to New York Film Academy to obtain a Diploma in Musical Theatre as well as Columbia University for a Diploma in TV Writing.
When she came back to Joburg after graduation, she began working behind the scenes as a Content Producer and Scriptwriter for a variety of entertainment news shows and reality shows including V-Entertainment and All Access Mzansi.
It is her experience and training that led her to creating her character: Coconut Kelz which is a growing satire/comedy figure. Coconut Kelz was inspired by Lesego's time at school, which in SA, private schools are inherently white spaces. She has used the outrage channeled from the microaggressions she experienced and witnessed from her white school mates and including race and class microaggressions around her space today, to create a character whose voice is much like that of a sheltered and privileged white person (but also out of touch black person) to shine a light on their obtuseness or willful ignorance.
Lesego and Coconut Kelz released their debut novel; a satirical book- Coconut Kelz' Guide To Surviving This Shithole in September 2019, which has since gone on to become a bestseller. She has had features on various TV spots (including regular features on ETV's Morning Show, The Tonight Show on eNCA, The weekend Breakfast Show with Phemelo Motene on Radio 702 and MTV's Girl and Guy Codes. She also executive produced, wrote, and starred in the Coconut Kelz Election Special on BET, alongside Clive Morris Productions which aired on BET in May 2019. She has added MC to her roster and has hosted among others, The Media 24 Awards and Hollard 40/40 for over 2000 people. She has been on stage to host The Coconut Show- a stand up comedy special featuring Donovan Goliath and Tats Nkonzo, and the roast of Soli Philander at Monte Casino. She has worked with Takealot, DSTV, Savannah, Burger King, Comedy Central, MTV and many more. She also received the honour of being one of 200 Young South Africans, Mail & Guardian 2019. She has since graced the January 2020 cover for Kulula's in-flight magazine, Khuluma. She has recently been cast as the voice over artist for a new show coming out on DSTV later in the year, as well as started an IGTV weekly live conversation series tackling issues affecting women.