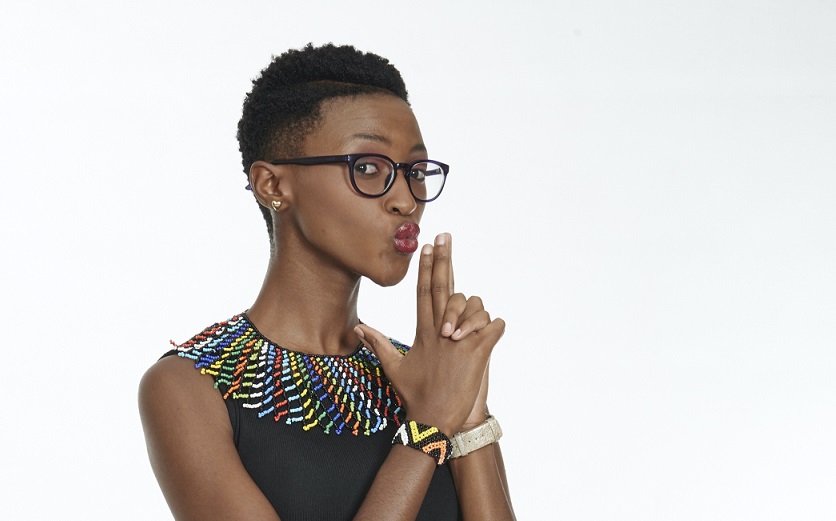 LIHLE MSIMANG
Lihle Lindzy Msimang, winner of the 2011 Nandos Comedy Showdown, is a young female comedian and actress. She has featured in various prestigious stand up comedy events and DVDs. Attractive, vibrant and energetic, Lihle is a guaranteed laugh out loud and a fine talent in the growing industry in South Africa. She has unique, clean approach, which saw her become a guest feature in Parable Magazine's Lord, Make Me Laugh.
Having shared stages with international acts such as Mark Curry (of 'Hanging with Mr. Cooper), Mark Eddie, Mike Loftus (George Lopez Show) and Pablo Fransisco, Lihle has already performed in shows such as the Nandos Comedy Festival (Johannesburg and Cape Town), Soweto Comedy Festival, Opening Guys Live Show, and The Triple O Comedy Jam, 99% Zulu Comedy, Johannesburg International Comedy Festival, to name a few. Travelling the country, performing in several comedy clubs, telling funny stories about her upbringing and making funny observations, she keeps proving that "It's funny, because it's true".
She has also stared and featured in many Comedy Films, DVDs and Television Shows such as the Opening Guys Reality Show, Opening Guys Grand Finale, Soweto Comedy Festival (The Young Guns Edition).
Lihle also holds a Three Year Bachelor of Arts Degree in Performance Arts and Filmmaking, and has appeared in several Television shows; starred and edited Comedy Film/Documentary Triple O the movie which showed at Sterkinekor, starred and presented sketch comedy show Crack it Open on Soweto TV, and presenter of prank and comedy television show Laugh Out Loud on Mzansi Magic, main actress on a kids show Inside The Baobab Tree on SABC 2 and main pranker and writer of MTV's prank show, You Got Got. She has also featured in films and television shows such as The Mime Artist, as Nokwanda the female lead, and The Beauty Contest, as Dimakatso the main character, Zabalaza as Kay, a Nyaope addict.
Lihle also went to multi-racial schools, which made her see the diversity of race, culture and religion. Using this to her advantage, she is able to then cater for all types of ethnicities and backgrounds. Widely known for her clean content, Lihle is determined to add an extra feature to the face of comedy, by bringing in a more pious feel.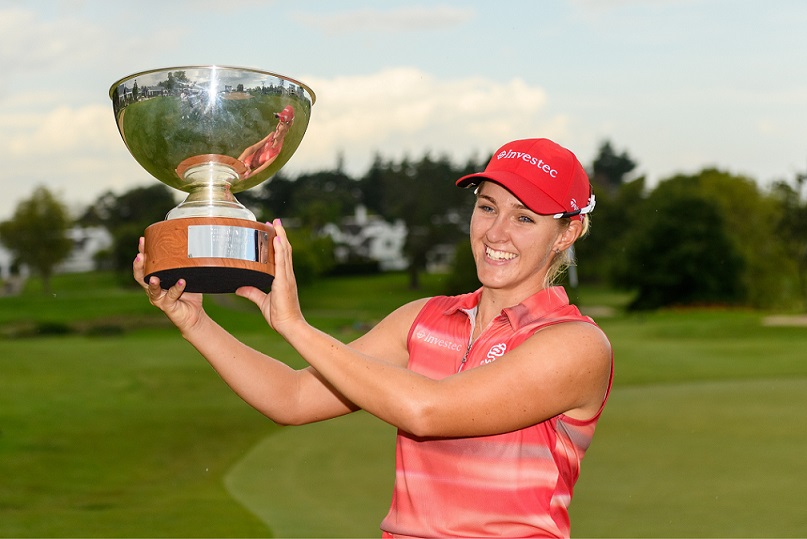 LEJAN LEWTHWAITE
Leján Lewthwaite is a professional golfer on the Sunshine Ladies Tour as well as Ladies European Tour. She turned professional at the beginning of 2016 shortly after winning the Jacker Mercer trophy for best finished amateur and overall runner-up of the 2016 South African Women's Masters.
Leján has since had two runner-up finishes as a professional in the event and more recently won the 2019 edition of the event.
Before turning professional in golf, Leján played many other sports at a regional, provincial and international level. These sports included hockey and tennis at provincial level and sailing at an international level, competing in the 2014 Optimist European Championships in Poland.
After school in 2011 she went to the US on a golf scholarship to Texas State University where she completed a Bachelor of Sciences degree, Cum Laude. On her return she turned professional and has since had 2 top 10 and 2 top 3 finishes on the Sunshine Ladies Tour Order of Merit. Leján made history in 2018 becoming the first female to win on the men's International Golf Tour (IGT) in September 2018, her maiden professional win and shortly after her second win on the tour in November.
At the end of 2018 she earned her full playing rights on the Ladies European Tour. Her first year on the international tour consisted of 2 top 10 finishes and an overall 70th position on the Order of Merit, retaining her full playing rights for the 2020 Ladies European Tour season.
Leján has had a formidable start to her 2020 golf season. Having won back to back tournaments on this year's Sunshine Ladies Tour in the Supersport Ladies Challenge and Dimension Data Ladies ProAm, she can't wait for the rest of the 2020 Ladies European Tour to resume where she hopes to continue on her great form.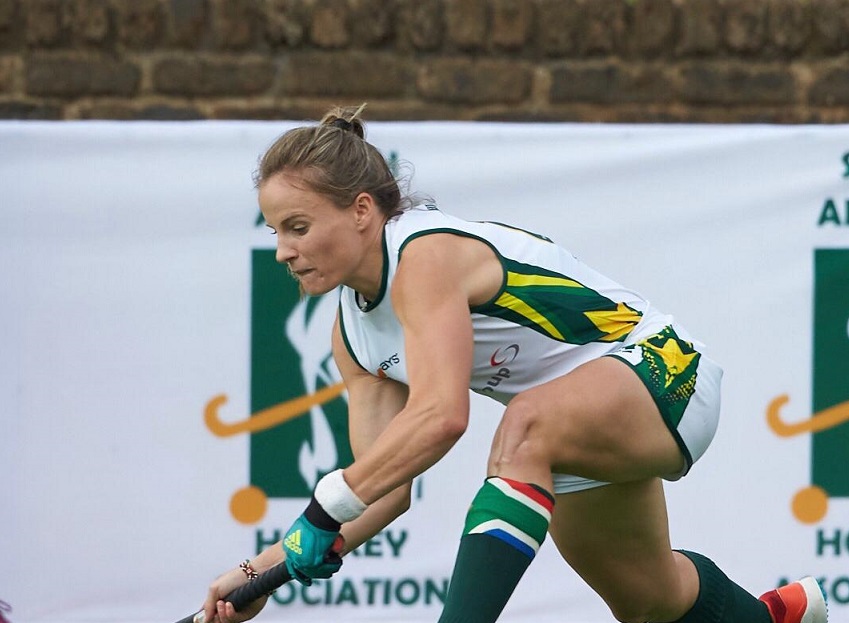 ERIN CHRISTIE (HUNTER)
Erin is a South African field hockey player for the South African senior ladies national team. She is also the current captain of the team.
Erin started playing hockey at the age of 8 to try and follow in the footsteps of her older brothers and cousins. Erin grew up in Johannesburg and attended Rand Park High School. She made the Southern Gauteng u16C team in 2008 and through hard work and dedication progressed to the Southern Gauteng u18A side in 2010.
Erin attended Stellenbosch University where she studied a BSc in Chemistry and Polymer Science followed by a Post Graduate Degree in Education. Erin played for the Maties first team from her first year and was selected for the SA u21 Team which took her to the 2013 Junior World Cup in Monchengladbach, Germany. At the beginning of 2014 she received her first cap for the South African Senior Ladies hockey team. In 2016 Erin went over to the UK to play club hockey in England for Holcombe Hockey club moving back to South Africa in 2018  to continue my South African hockey journey. Erin represented her country at the 2018 World Cup and Commonwealth Games and is hoping to go to the 2020ne Olympics. At the beginning of 2019 Erin was named Captain of the South African Senior Ladies Hockey Team and at the end of 2019 she went on to marry the man of her dreams and became Erin Christie. Erin is currently teaching Physical Science at Rand Park High School and reside in Johannesburg with her husband, Andrew and their two dogs, Jessi and Benji.