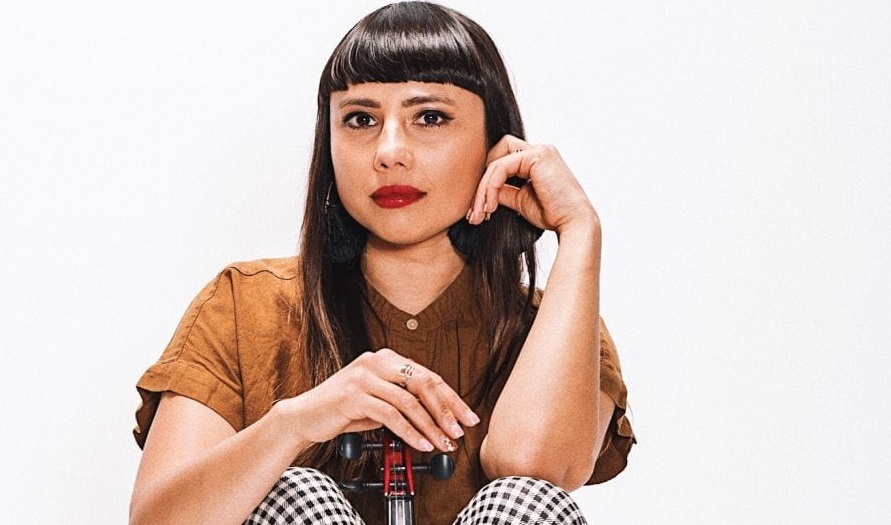 DAVINA MAE GORDON
With a deep desire to convert mainstream music lovers to the joys of classical instruments, Davina has established herself as a versatile classical violinist with a penchant for hip hop. After graduating from the South African College of Music at the University of Cape Town, majoring in violin performance in 2007, Davina has built a career around performance and teaching. She was a regular performer with the Cape Town Pops Orchestra. And her early career highlight saw her share a stage with Kanye West as part of the string quartet that accompanied him during his Touch the Sky Tour to South Africa.
After moving to Johannesburg in early 2015, Davina was quickly snapped up as a teacher at leading schools and became a regular performer with the Johannesburg Festival Orchestra and the Johannesburg Philharmonic Orchestra. Highlights include the Starlight Classic Concerts (2015, 2016, 2017) and featuring in the pit accompanying the St Petersburg Ballet company. She is an adhoc performer with popular electric string quartet "The Muses". She has also established herself as a solo performer for a wide variety of corporate events.
In 2017 Davina decided to take her own particular brand of classical-meets-contemporary to social media. Using the hashtag #DavinaPlays she has built a strong following of fans excited by the violin covers she performs of popular hip hop and R&B songs. She has been featured and interviewed on The Roger Goode Breakfast Show on 5fm, The Breakfast Show on eNCA, WTF Tumi with Tumi Morake on SABC 3 as well as Iman Rappetti's talk show on Power FM.
Davina's latest career highlight took place at the end of April 2018 when she opened the Castle Lite Unlocks concert at the Ticketpro Dome with Chance the Rapper as the headliner. She performed her own composition opening the show which was live streamed on social media. In August 2018 she was featured in Elle Magazine, a special woman's month edition showcasing women who are game changers in their respective fields.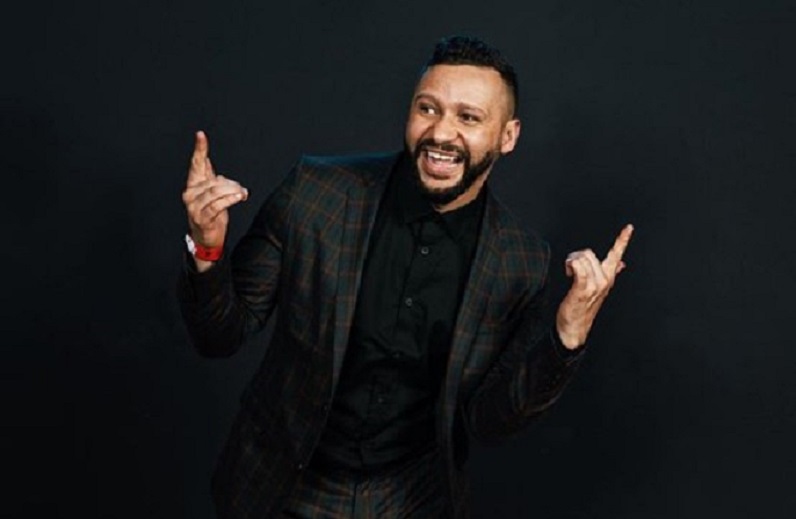 DONOVAN GOLIATH
Donovan David Goliath (true!) is a Caucasian-looking coloured guy from Mthatha (formerly Umtata) who speaks Xhosa. As strange as it may sound this is how this multi-talented artist rounds off who he is.
Born in the Eastern Cape, Goliath left his lucrative advertising job for a full-time career in comedy. Goliath's act is based on insightful storytelling and simple truths using various characters and impersonations. He has performed on multiple big stages and festivals including the International Comedy Central Africa Festival, Shoko Festival (Zimbabwe), Montreux Comedy Festival(Switzerland), Blacks Only, Soweto Comedy Festival, 99% Xhosa Comedy, African Kings Of Comedy and completed a 51 show, 3-month comedy run at Gold Reef City.
His successful debut one-man show Live Series With Donovan Goliath at The Lyric Theatre sold out over 2 nights and went on to premiere on DSTV Box Office.
He is no stranger to television appearing as a contestant on Strictly Come Dancing, co-hosting The Great South African Bake Off, writing and acting in the popular SA sketch show Bantu Hour and various cameo appearances in top SA sitcoms.
Donovan hosted the weekly show on M-Net "The 101" and was also one of the founding members of the comedy club, Goliath and Goliath.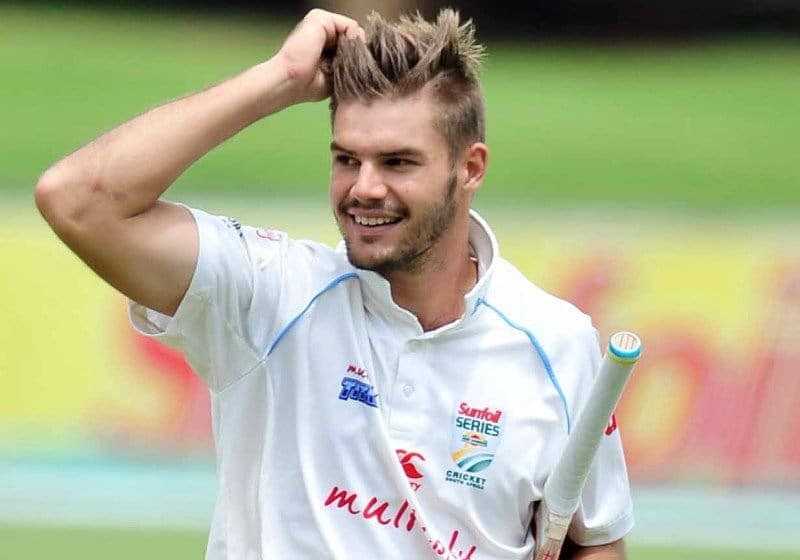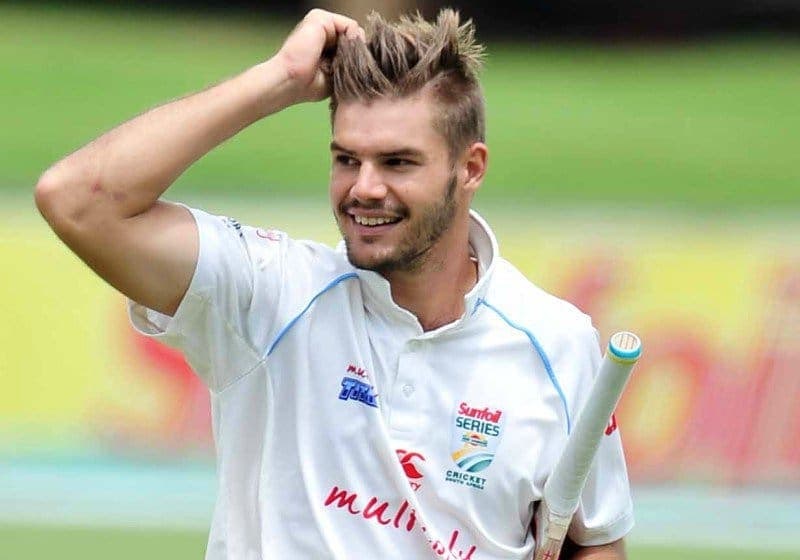 AIDEN MARKRAM
Aiden is a South African cricketer who captained the South African U-19 cricket team to win the 2014 ICC Under-19 Cricket World Cup. In the 2018 South African Cricket Annual, he was named as one of the five Cricketers of the Year. Markram has been described by former player Graeme Smith as a future South Africa captain.
In June 2017, he was named in South Africa's Test squad for their series against England, but did not play. In August 2017, he was named as captain of the South Africa A cricket team for their two four-day matches against India A.
In September 2017, he was named in South Africa's Test squad for their series against Bangladesh. He made his Test debut for South Africa against Bangladesh on 28 September 2017.
After narrowly missing out on a maiden Test century on debut, Markram completed the feat in the second Test against
Bangladesh on 6 October 2017 scoring 143 off 186 balls before being bowled by Rubel Hossain.
In October 2017, he was added to South Africa's One Day International (ODI) squad ahead of the third match against Bangladesh, replacing Hashim Amla. He made his ODI debut for South Africa against Bangladesh on 22 October 2017, scored 66 runs and took 2 wickets.
In December 2017, he scored his second Test hundred and became the first South Africa player to score two centuries in his first three Tests.
In February 2018, South Africa's captain Faf du Plessis was ruled out of the last five ODIs and the Twenty20 International (T20I) series against India due to a finger injury. Markram was named as South Africa's captain for the remaining ODI fixtures in du Plessis' absence. He, at the age of 23 years 123 days, is the second youngest player to captain South Africa in ODIs after Graeme Smith.
On 30 March 2018, Markram scored his career-best score of 152 runs on the first day of the fourth test against Australia.
In June 2018 he was named in South Africa's Test squad for a two Test series in Sri Lanka. Markram averaged just 10 with the bat in this series, his first overseas for South Africa, which showed a vulnerability against spin bowling.
In August 2018, he was named in South Africa's Twenty20 International (T20I) squad for the one-off match against Sri Lanka, but he did not play in the fixture. In March 2019, he was again named in South Africa's T20I squad, this time for the series against Sri Lanka. He made his T20I debut for South Africa against Sri Lanka on 22 March 2019.
In April 2019, he was named in South Africa's squad for the 2019 Cricket World Cup.
In August 2019, Markram was named in South Africa's squad for the three Test series in India. Markram struggled in the first two matches of this series, bagging a pair in the second Test, before being ruled out of the third due to a self-inflicted wrist injury. This series raised further questions about Markram's overseas performances, averaging just 10.50 in four away Tests, all in the subcontinent.
In December 2019 Markram was named in South Africa's squad for the four Test home series against England. In the first Test, he scored 20 runs in the first innings and 2 in the second as South Africa beat England by 107 runs at Centurion. Markram however missed the remainder of the series after fracturing his finger.