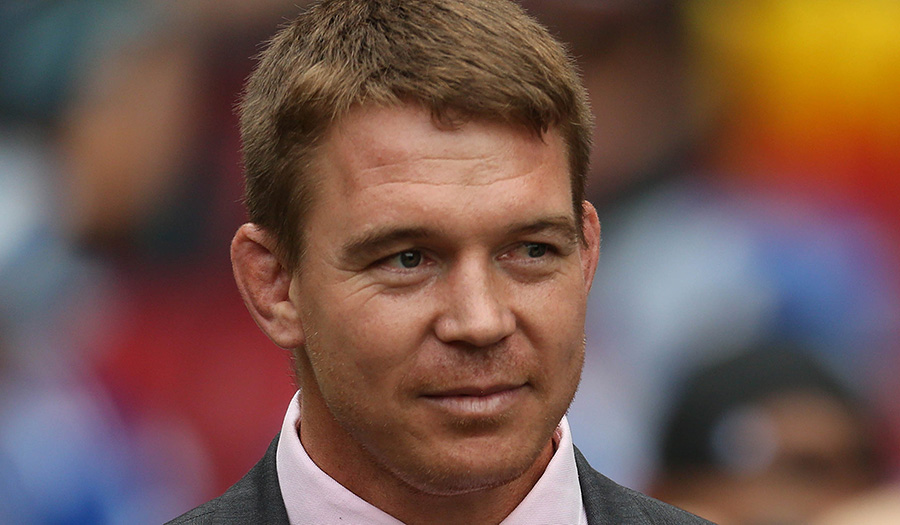 JOHN SMIT
John Smit is a South African former rugby union player and former chief executive officer of the Sharks. He was the 50th captain of the South Africa national team, and led the team to win the 2007 Rugby World Cup. He played most of his senior career as a hooker, but also won 13 caps as a prop, where he had also played for South Africa's under-21 team. He retired from international rugby following the 2011 Rugby World Cup as the most-capped South African player ever, with 111 appearances.
Smit was inducted into the IRB Hall of Fame on 24 October 2011 (while still active at club level), alongside all other World Cup-winning captains and head coaches from the tournament's inception in 1987 through 2007.
Smit played his first Springbok game in 2000 at the age of 22, when South Africa beat Canada 51–18 at Basil Kenyon Stadium in East London. Between October 2003 and June 2007, Smit played in a record 46 consecutive Test matches for South Africa, though it was not until 2004, when he was made captain of the squad by then new coach Jake White, that he became a regular member of the starting XV.
Smit's record-breaking sequence of appearances came to an end with South Africa's first match of the 2007 Tri Nations, against Australia, when he suffered an injury that prevented him taking any further part in the tournament. He recovered from his injury in time to take part in the 2007 Rugby World Cup, in which he started in 6 out of 7 South African matches and in which his leadership qualities came to the fore, saw South Africa win the William Web Ellis Trophy for the second time.
When Peter de Villiers was appointed as the new South Africa coach in 2008, one of his first decisions was to re-appoint Smit as the captain of the national side. Smit led South Africa in their opening game of the 2008 Tri Nations, against New Zealand in Wellington, but suffered a groin injury when he was lifted and dumped by New Zealand lock Brad Thorn after the whistle had blown: Thorn received a one-match suspension but Smit missed the rest of the tournament, being replaced as captain by veteran Springbok lock, Victor Matfield. In 2009, Smit led South Africa to a series victory against the visiting British and Irish Lions, and followed this by leading his team to success in the 2009 Tri Nations, in which South Africa won five of their six matches, including a clean sweep of three wins against New Zealand.
In the first test against New Zealand, Smit equalled the record of 59 Tests as captain held by Australia's George Gregan and England's Will Carling. The following week, he became the most-capped captain in international rugby history.
As of September 2009, Smit is one of South Africa's most successful captains ever, having led the Springboks to victory in 46 of the 64 games that he captained, a win percentage of 72%. He has won more tests as captain than any other Springbok has played as captain. On 23 August 2010, he played his 100th Test – only the 15th player ever, and second South African to reach that milestone.
After his Springbok retirement his record as captain for the most international games was broken, by Ireland's Brian O'Driscoll in 2012 and New Zealand's Richie McCaw in 2013.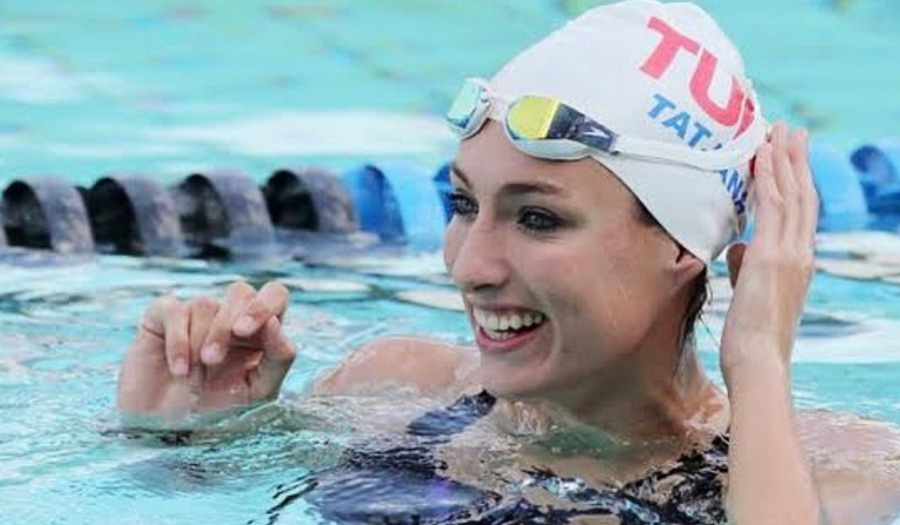 TATJANA SCHOENMAKER
Having made steady progress in recent years, Tatjana Schoenmaker has transformed herself into South Africa's top women's swimmer. After raking in multiple medals as a teenager at the 2015 African Games, she went on to reach the podium again by securing silver in the 200m breaststroke at the 2017 World Student Games.
Reaffirming her talent in the 2018 season, at the age of 20, the breaststroke specialist became the first SA woman in eight years to earn a medal in the pool at the Commonwealth Games by bagging the 100m and 200m titles at the 2018 spectacle on Australia's Gold Coast. She also narrowly missed out on the bronze medal in the 50m breaststroke final, breaking the African records over all three distances. Displaying further potential in the 25-metre pool, Schoenmaker went on to shine again later in the 2018 campaign, breaking the long-standing national 50m and 100m breaststroke records at the SA Short-Course Championships in Durban.
Having already been compared to former Olympic champion Penny Heyns, after removing all her esteemed compatriot's marks from the record books, Schoenmaker proved she was the real deal with another breakthrough season in 2019. Returning to the World Student Games, she stormed to another impressive double, securing gold over the 100m and 200m distances at the university showpiece in Naples.
Less than three weeks later she made history once more, becoming the first South African woman to earn a medal at the long-course World Championships by grabbing silver in the 200m breaststroke final in Gwangju.
Back in the pool the following week, she rocketed to victory in the 100m and 200m finals at the opening leg of the 2019 Fina World Cup in Tokyo, setting a series record of 2:22.35 over the longer distance. Having developed into one of the country's biggest stars in the pool, Schoenmaker continues her rapid rise at global level and she has emerged as one of SA's biggest medal hopes ahead of the 2021 Tokyo Olympics.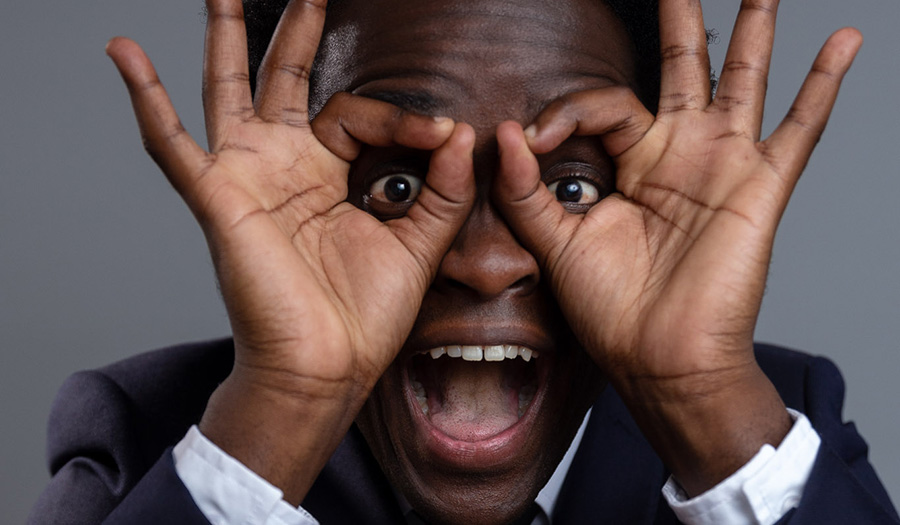 TYSON NGUBENI
Tyson Nguben bursts into characters on stage and screen. This South African comedian, actor and voice artist boasts a brand of characterdriven humour and sharp observations – a combination which has earned numerous individual and team awards along the way.
Tyson starred and represented his country in Showmax's Funny People Africa – a show curating some of the continent's finest comedy talent. Meanwhile, his debut solo show The Dark Ages, hilariously lands sharp jabs at xenophobia and South Africa's unpredictable political landscape, winning a Standard Bank Encore Ovation Award at the National Arts Festival.
Using comedy, Tyson builds partnerships that enable deserving students to raise funds for higher education. He has worked with the SA Institute of Chartered Accountants' Thuthuka Bursary Fund and the Tsebo Bursary Fund to raise vast sums for deserving students. As an events MC, his clients include Standard Bank, Roche Pharmaceuticals, AfroCentric Health, Rhodes University and the Birchwood Hotel and Conference Centre. Tyson holds two degrees from Rhodes University: a Bachelor of Arts Honours with distinction in drama as well as a Bachelor of Journalism