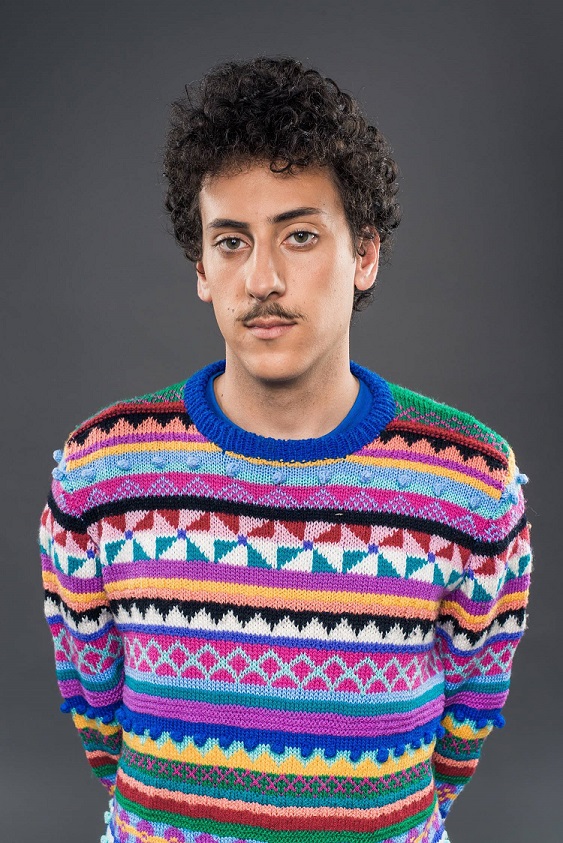 SCHALK BEZUIDENHOUT
Schalk Bezuidenhout was born in Gauteng in the wonderful city of Johannesburg. Even though this sounds very contemporary, he grew up in a very Afrikaans, 'bring-terug-Apartheid' town right next to the airport.
In Kempton Park young Schalk grew up in a very traditional way. He went to an Afrikaans pre-primary, primary, and high school. The traditional Afrikaans way of living was a good life.
His family and friends stood back as they watched Schalk evolve from an Afrikaans conservative caterpillar into a beautiful drama queen butterfly, complete with a moustache and furry afro. At first it was just doing cartwheels on the rugby field. It was thus obvious to Schalk's parents that he would study drama, and to help numb the pain they sent him away to study at the University of Cape Town.
While studying in Cape Town Schalk slowly began to realise that there was so much more to life than boerewors and rugby. He quickly became conscious of the fact that he could still be a proud Afrikaans boy, whilst wearing skinny jeans. Schalk did not make it into the Theatre and Performance course at UCT and was forced to do a general BA with drama as a major. During this 'gap year' of his all he had was a witty brain and a dream, so he did what any person in his situation would do. That's right, he went into comedy, in April 2011.
Schalk is not afraid to say it like it is and talks about how he perceives things through his De la Rey spectacles. On stage he is fun and energetic and appeals to people of all kinds and colours.
Schalk has come a far way in the short amount of time that he has been doing comedy. He has had the privilege to perform at some great venues, alongside some even greater comedians.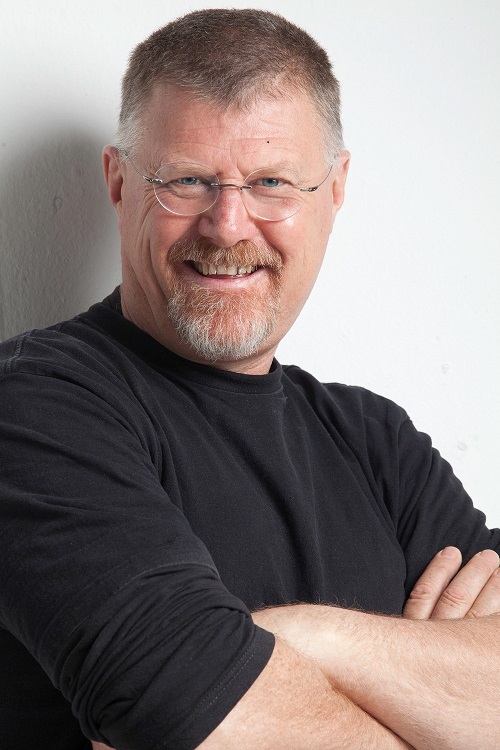 DEON MEYER
Deon Godfrey Meyer is a South African thriller novelist. His books have been translated into more than 20 languages. He has also written numerous scripts for television and film. Meyer was born on 4 July 1958 in Paarl. He matriculated in 1976 at the Schoonspruit High School in Klerksdorp. He studied at Potchefstroom University for Christian Higher Education where he studied for a BA with English and History as majors. He later obtained an honours degree at the University of the Free State. He was a long-time resident of historical coastal resort of Melkbosstrand where he wrote most of his novels.
In the 1980s he worked as a journalist at Die Volksblad, at the public relations office of the University of the Free State, and began work as advertising copy writer at Sanlam. In 1991 he was appointed manager of Internal Communication and creative director of Sanlam's Publicity department. After Sanlam he started his own business specialising in the creation and management of virtual communities on the internet, and thereafter he was manager of special projects at BMW motorcycles. He currently writes full-time.
Deon Meyer's novel-writing career started when the Afrikaans magazine, Huisgenoot, published a short story he had submitted. His novels reflect current social issues in South Africa. Deon has published thirteen novels and two short story collections. His books have been published in more than 40 countries world-wide, and one (Dead Before Dying) was turned into the international TV series.
He has also written two series for television, and four screenplays for feature films, and has produced and directed movies in his native Afrikaans.
He lives in Stellenbosch, and is passionate about South Africa, Mozart, mountain biking, cooking, photography, and Free State Cheetahs and Springbok rugby.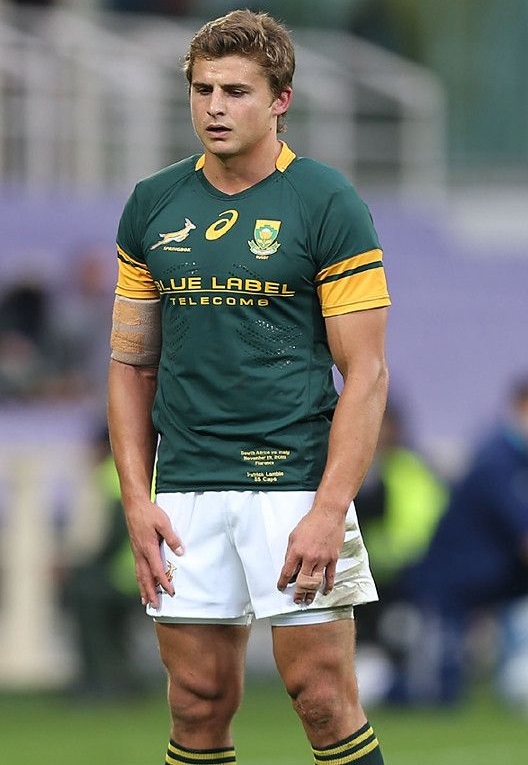 PAT LAMBIE
Patrick Lambie is a retired South African rugby union player who last played for Racing 92 in the French Top 14. Lambie attended school at Clifton Preparatory in Durban before attending Michaelhouse from 2004 to 2008. He played SA schools rugby in both grade 11 and matric (grade 12). He was head boy and captained both the rugby and cricket team in his final year at Michaelhouse. Lambie is capable of playing fly half, centre and fullback, and was the leading points scorer in the 2009 ABSA U21 Currie Cup despite only turning 19 later that year. He represented South Africa at the under-20 level when he was selected for the squad, and was utilized extensively as the first choice fullback during the 2010 U20 World Cup in Argentina. Lambie was called up to represent South Africa during their 2010 tour to Ireland and the United Kingdom. He made his début against Ireland on 6 November 2010, at flyhalf after Morné Steyn was substituted in the second half. He converted a try on his debut. Lambie's all round play and his position of fifth on the super rugby point scorer's table got him selected for the Springbok squad for the 2012 England tour of South Africa. He took the pitch at half time with the score at 6-6 and helped the Springboks to a 22-17 victory over England. This was his twelfth cap. On 4 October 2014 Lambie scored the winning penalty against The All Blacks which ended their 22 match unbeaten run.
Lambie was recognised for his consistent and exceptional play in the 2012 season by being nominated for SARU Player of the year.
Lambie announced his retirement in January 2019 due to multiple concussions.