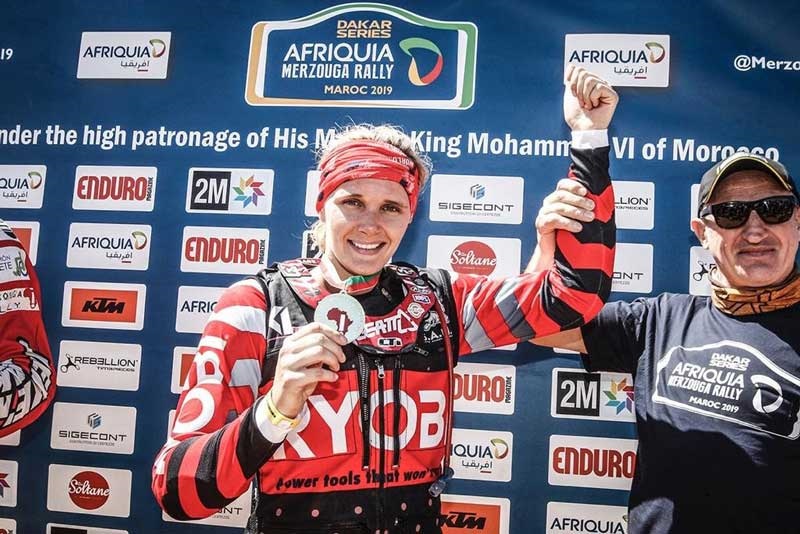 KIRSTEN LANDMAN
Kirsten Landman is a professional offroad & hard enduro rider from Kwa-Zulu Natal, South Africa. She has been riding since the age of 8 & launched her professional career at the age of 22.
Growing up on dirt bikes, which started off as just fun with her cousin and uncle, has now turned into Kirsten Landman making history and a name for herself worldwide in the hard enduro racing scene. Competing in major international events, Kirsten has become the first female to finish races such as Redbull Romaniacs, Redbull Sea to Sky, Redbull Megawatt 111, Redbull Braveman & the Roof of Africa. Since then Kirsten has achieved her South African Springbok colours whilst competing at the top level of her sport all over the world & most times being the only lady to do so.
Kirsten Landman, is taking on the ultimate challenge in 2020 – the Dakar Rally. Following in the footsteps of some of her illustrious compatriots like Alfie Cox and Giniel de Villiers, Landman will be the first African woman to take to the start line. Next year's Dakar Rally will be held in Saudi Arabia from January 5-17.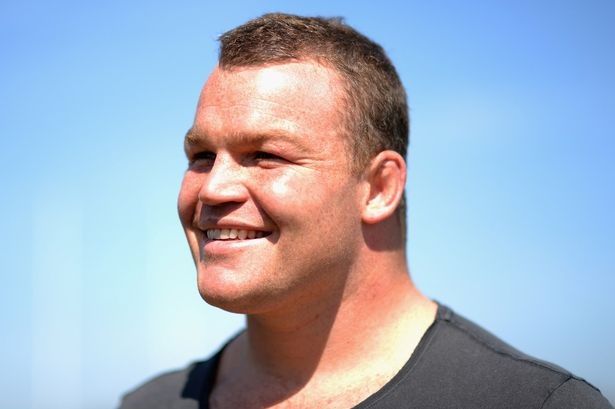 MATT STEVENS
Matt is a rugby union player who plays for Toulon in France's Top 14 and won 39 caps for England between 2004 and 2012. Born in Durban, South Africa, to English parents, he can play in both prop positions, and most of his England appearances were at tighthead. Stevens was born on 1 October 1982 in Durban, South Africa. He was educated at Kearsney College in KwaZulu-Natal and played his youth rugby in South Africa. He earned representative honours for Western Province, South African Universities and the Junior Springboks at Under 18 and Under 19 level, before deciding to move to England to pursue his university studies. In 2003, Stevens, who qualified for England by virtue of his English parents, played for England U21s in the IRB Under 21 World Cup, which was held in Oxfordshire. He soon drew the attention of the England senior team selectors and was selected for the 2004 summer tour to New Zealand and Australia. He won his first two caps as a substitute in the Tests against the All Blacks but a knee injury meant he was unavailable for the test against Australia in Brisbane.
He was in the England team for the 2005 Six Nations, and was one of the better performers in England's disappointing campaign. He was selected for the 2005 British and Irish Lions tour and featured in six games, though he did not play in any of the Test matches. During the 2006 Six Nations Championship he suffered a shoulder injury that required two operations and kept him out of the game for nearly a year; he did not return to international duty until England's mid-year tour to South Africa in June 2007.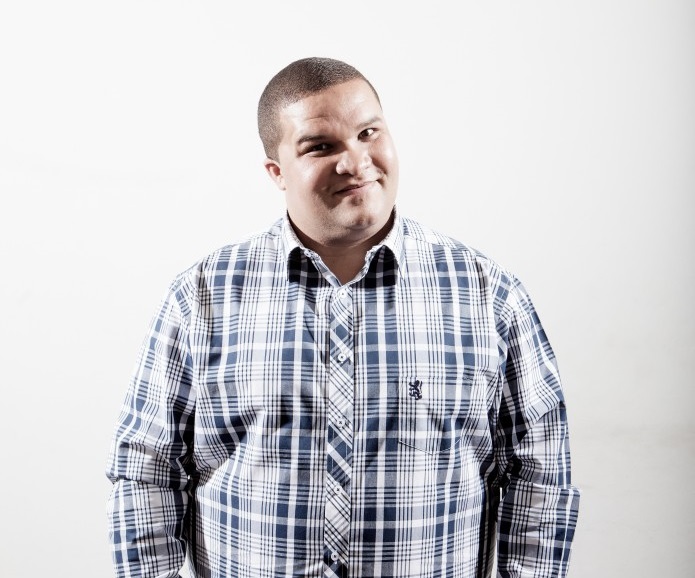 JASON GOLIATH
Nominated in the Blackberry Breakthrough category 2013 and as Best Newcomer in the 2012 Comics Choice Awards this Comedian, MC, Actor and Facilitator has featured as the lead in a number of large Ad Campaigns : DSTV Box Office, Castle Lager,  First For Women, Tiger Wheel and Tyre, CTM, Mobicell, Sasol, Bar One and Wimpy to name a few. Jason plays Gatiep in the SAFTA Nominated SABC 1 Sitcom Ses' Top La.
Jason Goliath is a larger than life comedian who literally is larger than life (it's because all this personality won't fit into a smaller body ok!) With a commanding stage presence, ridiculous amounts of energy and a character based set focused on making audiences laugh at life's uncomfortable truths; he has performed successfully at numerous corporate events and leading comedy rooms/events: Blacks Only, Proudly Coloured Comedy Festival, Parkers, Melville Underground, Kings and Queens of Comedy, AWEdnesday Comedy Jam, LOL at Gold Reef City Comics Choice Awards Winners Lap, The Box and many many more.
With more than 10 years professional MC experience Jason also takes on Facilitation and Motivational roles and has done so for Standard Bank, FNB, Deloitte and SAA to mention a few.