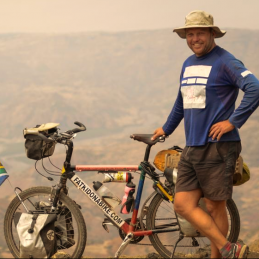 RON RUTLAND
South African Ron Rutland is no stranger to adventure and adversity. The former rugby player and entrepreneur has embarked on not one but two extreme expeditions in his life – a world-first unsupported solo bicycle journey through the entire continent of Africa followed by world-record-breaking hole of golf across the immense, untouched landscapes of Mongolia.On June 30, 2013, fatter and un-fitter than ever before, having sold his life's possessions, and having not spent more than a handful of nights in a tent before, Ron pedalled down Table Mountain and out of Cape Town to begin a remarkable trek by bike through every country on mainland Africa and parts of Europe on his way to Rugby World Cup 2015 in London. His goal: "to support the Springboks and celebrate health, vitality, mobility, adventure and a special life" – his friend, Lettie, who was fighting cancer and sadly passed away during the trip. Some 27 months, 75 countries and 42,000 km later, a 25-kg lighter Rutland road into London with a passport full of stamps and a lifetime's worth of stories. Despite a recent hip replacement, there was a certain sense of inevitability that Ron would find a way to pull it all together again and plot another fun(d)raising expedition. After Mongolia, the Hong Kong Rugby Union appointed Ron as General Manager for Business Development, which exposed the adventurer to more sport for development and the work of so many inspiring rugby projects in Asia.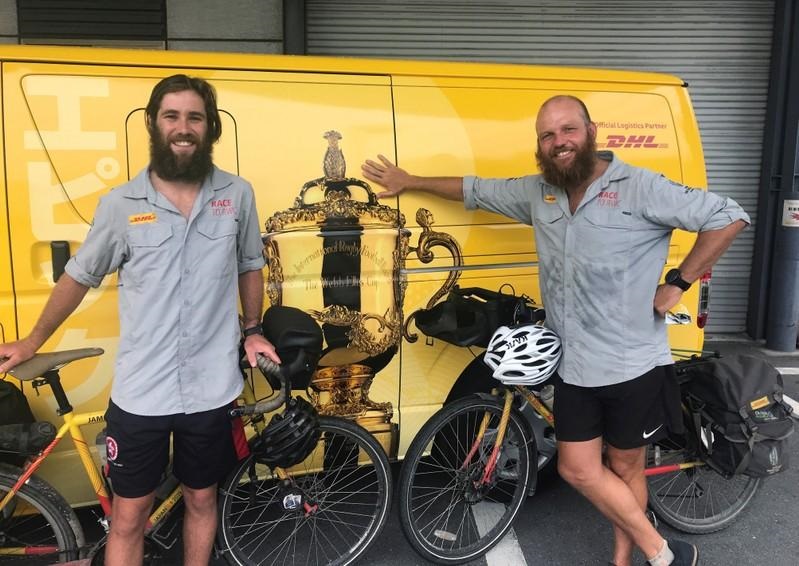 JAMES OWENS
James Owens is passionate about using sport as a tool for social change. In 2015, he joined ChildFund Pass It Back, inspired by the program's commitment to utilizing sport to help children and youth in disadvantaged communities build resilience and face the significant challenges associated with poverty and inequality. He is currently a Regional Operations Officer at ChildFund Pass It Back.
Born and raised in Hong Kong, James has both played and coached rugby. He considers himself fortunate to be a part of ChildFund Pass It Back, where he can combine his love of the game with a passion for development and making a difference. James' role focusses on ensuring program quality, overseeing new country start-ups and managing the program's monitoring and evaluation processes. His work both contributes to the quality and effectiveness of the program on the ground and generates key information to continuously improve it and demonstrate impact. With Rugby World Cup 2019 taking place for the first time in Asia, James was highly motivated to leverage this opportunity and further boost his organization. A big fan of adventure (and the unknown), the lure of a challenge and the potential to explore and experience new countries and cultures made the chance to join Ron's Race to RWC too much to resist.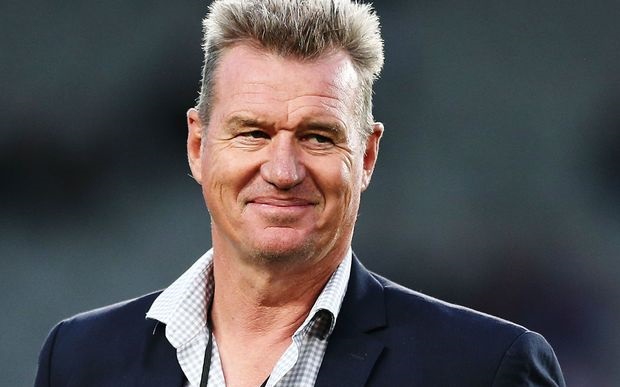 JOHN KIRWAN
Sir John Kirwan is a New Zealand rugby union coach and former player of both rugby union and rugby league.
He scored 35 tries in 63 tests for New Zealand, making him one of the highest try scorers in international rugby union history, and was part of the New Zealand team that won the first Rugby World Cup in 1987. He also played rugby league for the Auckland Warriors in their first two seasons. He is the former head coach of the Blues in Super Rugby, and the Japan and Italy national teams.
Kirwan played 63 test matches for New Zealand from 1984 until 1994. Kirwan played a major role in the All Blacks' 23 test unbeaten run from 1987 to 1990, including winning the 1987 World Cup. He scored 10 tries in five tests against Wales and Australia during 1988. In all he scored 35 test tries for New Zealand. He also scored 67 tries in all appearances with the All Blacks which is still the national record. His total of 199 first class tries remains a New Zealand record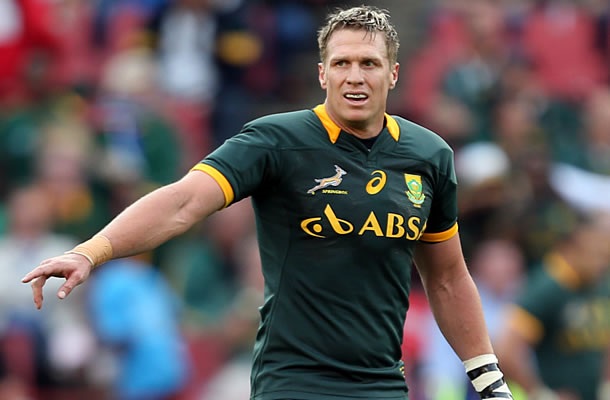 JEAN DE VILLIERS
Jean de Villiers is a former South African rugby union player. He started his career at wing, but played most of his career as an inside centre. De Villiers previously played for Western Province in the Currie Cup, the Stormers in Super Rugby, Leicester Tigers in Premiership Rugby and internationally for South Africa, for whom he was named captain in June 2012.
A product of Paarl Gimnasium, the nursery of many a future South African star player, De Villiers made his first impact at international level in the South African Sevens team, playing in ten of the eleven legs of the 2001–02 World Sevens Series, helping his country finish in second spot. He was also a member of the squad that finished third in the 2002 Commonwealth Games. Also in 2002, he made his first international impact in the 15-man game at the U-21 Rugby World Cup, scoring four tries in the tournament for the victorious Junior Springboks.
De Villiers announced his retirement from test rugby on 27 September 2015 following a jaw fracture he sustained at the 2015 Rugby World Cup.In response, he exclaimed that "Injuries are part of rugby and I've had my fair share, so by now I know how to cope with them. It's very sad, but life goes on – I need to take it all in and move forward". South Africa head coach Heyneke Meyer paid tribute to De Villiers, saying: "Rugby will be poorer without him [De Villiers]" and adding that "He is a true ambassador for South Africa"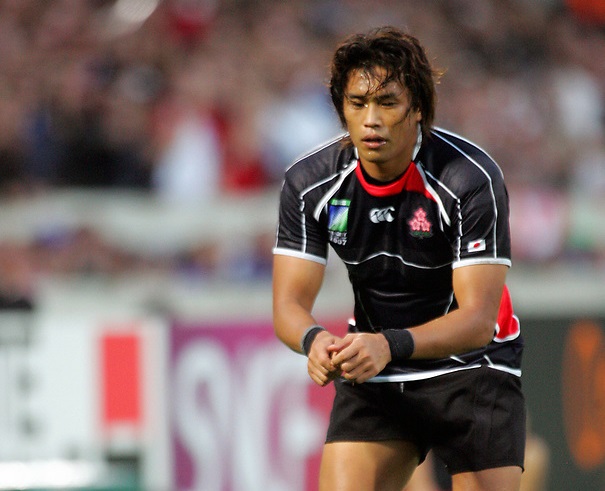 SHOTARO ONISHI
Shotaro Onishi is a former Japanese Rugby Union player. Shotaro played 33 tests games for Japan from 2000 – 2008, his debut match was against Fiji in 2000. Shotaro retired in 2008 with his last match played against Samoa. At The Rugby World Cup 2019 hosted in Japan, Shotaro Onishi will be joined by Welsh rugby legend Shane Williams to discuss the cultural impact of the global tournament on the Kansai cities of Osaka and Kobe as well as wider Japan, and what exciting experiences await travelling fans later this year.
Williams will call upon his experiences in Japan, where he lived from 2012 until 2015 whilst playing for the Mitsubishi Dynaboars, as well as his expertise as an international rugby sensation; Osaka native Onishi will also reflect on an equally impressive and extensive career in Japanese club and international rugby. Together they'll discuss how Osaka and Kobe can best welcome crowds of international rugby fans, and in turn how rugby fans can learn and understand the culture and customs of Japan.