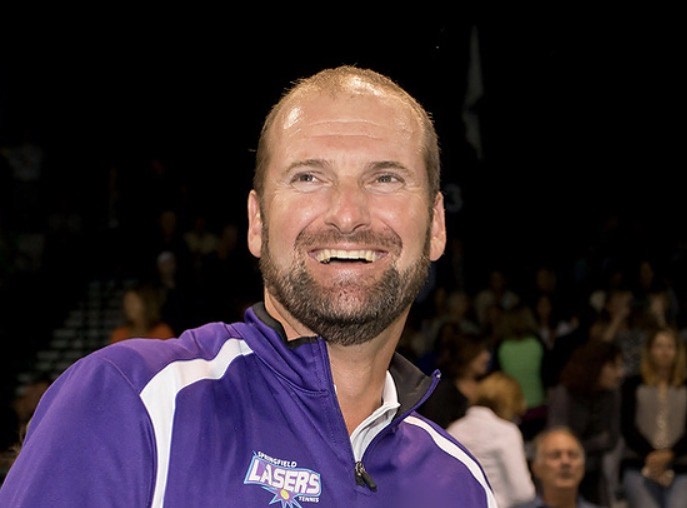 JOHN-LAFFNIE DE JAGER
John-Laffnie is a South African former tour professional tennis player. A doubles specialist, de Jager reached the semi-finals for three different grand slam tournaments three times in three different years partnering three different fellow South African players. de Jager is the current non-playing captain of the South Africa Davis Cup team. De Jager has .Played professional tennis for 13 years and was ranked no 4 in the world in doubles at one stage. John-Laffnie made the semi-finals of Wimbledon, the Australian Open, the US Open and finals of the French Open and played Davis Cup for South Africa with a 4th at the 2000 Olympic Games.
He is the only coached in the World that has coached in all the big team competitions around the world, Davis Cup, Fed Cup, Olympics', World Team Tennis and International Premier Tennis League and was the captain of the Davis Cup for South Africa for 10 years. He Coached the SA Olympic Team 2008 and was named World Team Tennis coach of the year 2007,2009 & 2010.
De Jager went on to win the World Team Tennis Title back to back as the coach of the Springfield Lasers 2018, 2019 with both Roger Federer and Novak Djokovic having played in teams he has coached.
John-Laffnie is the founder of the Matchpoint Foundation, and organisation that help young South African tennis players reach their dreams. He is also the founder of #TheHandshakeChallenge
John-Laffnie de Jager's company "No Boundaries" will host the Federer/Nadal Match In Africa 6 tennis match in the Cape Town stadium.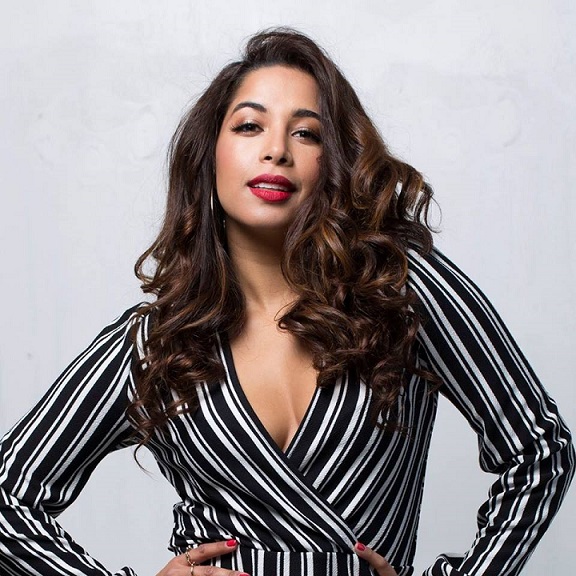 ZAKEEYA PATEL
Zakeeya Patel is a South African actor, presenter and producer best known for her roles as Samantha Sharma on SABC 3's award winning flagship soapie, Isidingo; Riaad Moosa's little sister in the movie 'Material'; the saucy and fiery, Amita Kahn in the award winning South African series 'The Wild'; and the quirky and peculiar Dhanapriya, in the award winning South African series 'High Rollers'. She is the champion of the sixth season of 'Strictly Come Dancing' and has appeared on shows such as 'Scandal', 'The Docket, 'Skwizas', '7de Laan', 'Mzansi Love' and 'Sokhulu and Partners'.
In 2014, Zakeeya was hand picked by American activist and writer Eve Ensler to star in her play 'Emotional Creature'. In 2015, she was back on the silver screen in 'The Jakes are Missing' and played the villainous lead Jasmine, in her first Afrikaans role in the movie 'Die Pro". Also in 2015, she was invited to join the cast of one of South Africa's favourite soapies: 'Isidingo' as the gutsy and hot-blooded Samantha Sharma.
In 2016 she left the popular show to produce her first ever show, 'Mnandi Me', a health and lifestyle show for SABC Education. 2017 saw Zakeeya in a string of diverse roles including a nightmare bride in 'Broken Vows'; a self-obsessed Sandton poppie in 'Thula's Vine'; a kidnapped young illustrator in 'Shadow' and then she got shipped off to the Seychelles to compete for a million rand in the popular reality show 'Tropika Island of Treasure'.
2019 started off with a bang for Zakeeya and she shows no sign of slowing down. She is the host of SABC's most popular magazine show, 'Mela'; she is on the crime thriller, 'The Docket' as the razor sharp journalist Lexi Patel; she appeared on the big screen as Candice, a wild child teen mother in '3 Days To Go'; in the dark Showmax drama 'The Girl from St Agnes' where she plays the school's virtuous matron, Sharon McMahon and you can see her as a damsel in distress in South Africa's first Netflix offering- 'Shadow'.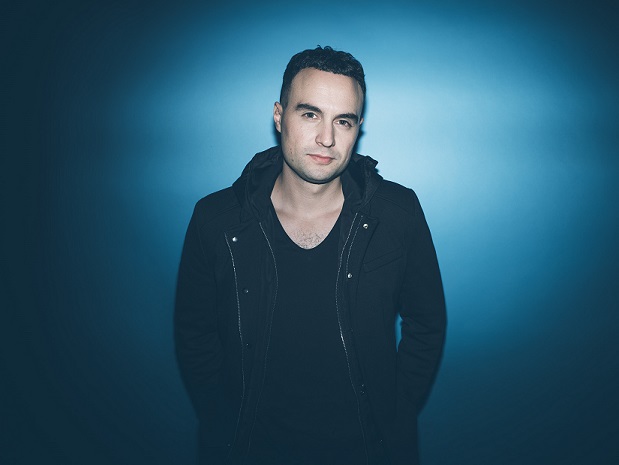 JESSE CLEGG
Jesse Clegg is a South African Singer-Songwriter whose three studio albums – When I Wake Up, his follow-up Life On Mars, and his 2016 release Things Unseen – have made the young artist a platinum-selling success in his home country. In 2014, Jesse brought his music to the International stage. He embarked on a seven-week tour across North America, which comprised of 32 shows in 31 cities, as well as a main stage performance at Isle of Wight Festival in the UK. 2015 saw Jesse returning to studio to record new material for his 3rd studio release, entitled Things Unseen. The first single, "Use Me", was released in July, and immediately started charting on national radio, reaching the No. 1 spot on several stations. It remained in the iTunes Top 40 for 3 months.Let It Burn, released in July 2019, marked the first new original music since I've Been Looking. The single is a product of his time spent in LA and is about exploring the things that you fear. Jesse also returned to LA in October where he spent a month working on new material for the upcoming album. Jesse has released eight Top 10 singles and has been nominated for five South African Music Awards. As an official ambassador for the Nelson Mandela 46664 foundation, Jesse was invited to play at Radio City Music Hall in New York for the annual Mandela Day Concert.